Kona 12/24V Fan built to withstand extreme conditions
Published on: 12th Nov, 2021
Impervious to dust, spray and splashes, the Kona is built to IP55 standards by SEEKR by Caframo. The adjustable 12/24V fan will withstand the most extreme and demanding marine conditions. It's perfect for use on an exposed bridge or centre console, or within a cockpit or wheelhouse.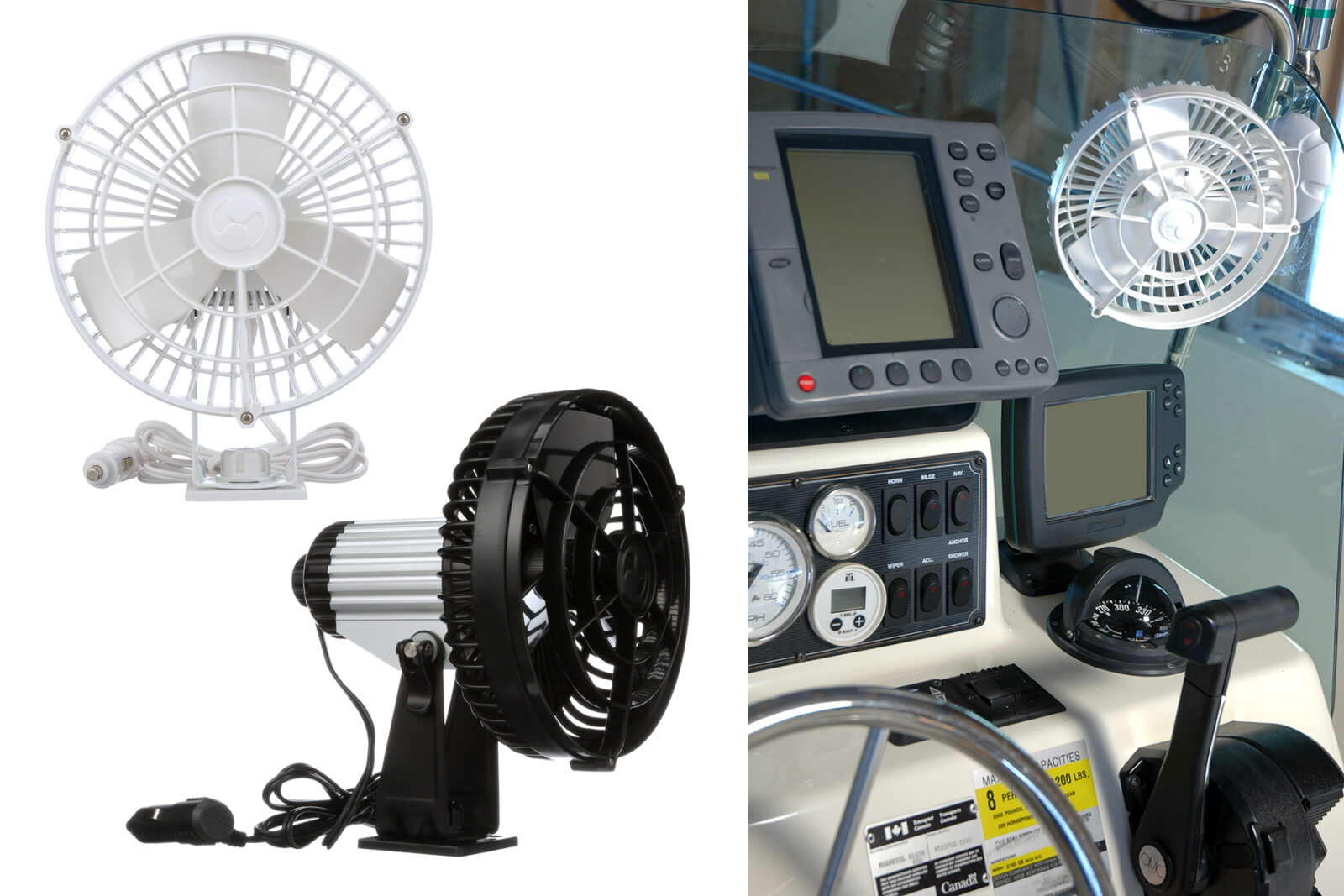 Made in Canada, the Kona fan features a watertight aluminium three-speed motor that produces 110 cfm on low and 150 cfm on high. It's manufactured with UV-stabilised plastic and stainless-steel fasteners to ensure a long service life.
The Kona has two installation options. It can be permanently mounted using four #8 machine screws. Alternatively, a convenient cam lock suction cup allows it to be placed where most convenient on any clean, dry and flat surface. The fan pivots to pinpoint airflow.
Drawing a mere 0.19A on low and 0.37A on high using 12V, the Kona plugs into a standard 12/24V outlet with the integrated lighter plug adapter. A 183 cm cord provides ample reach to extend where it can be placed.
Available in black or white, the SEEKR by Caframo Kona fan measures 18 cm diameter x 19 cm deep and weighs 1.4 kg. It comes with a two-year warranty.
In Australia, Kona Fans can be purchased at Electus Distribution in NSW, Sam Allen Wholesale in Queensland, Whitworth's Marine in South Australia.  In New Zealand it can be found at Burnsco Marine & Leisure in Auckland.