Leather-wrapped steering wheel is the ultimate luxury
Published on: 24th Dec, 2021
Few things on a boat have the power to convey a sense of luxury as much as the steering wheel. The new Torcello Elite from Schmitt & Ongaro Marine does just that. Wrapped in hand-stitched marine-grade synthetic leather, it delivers a hand feel that matches that of a premium car.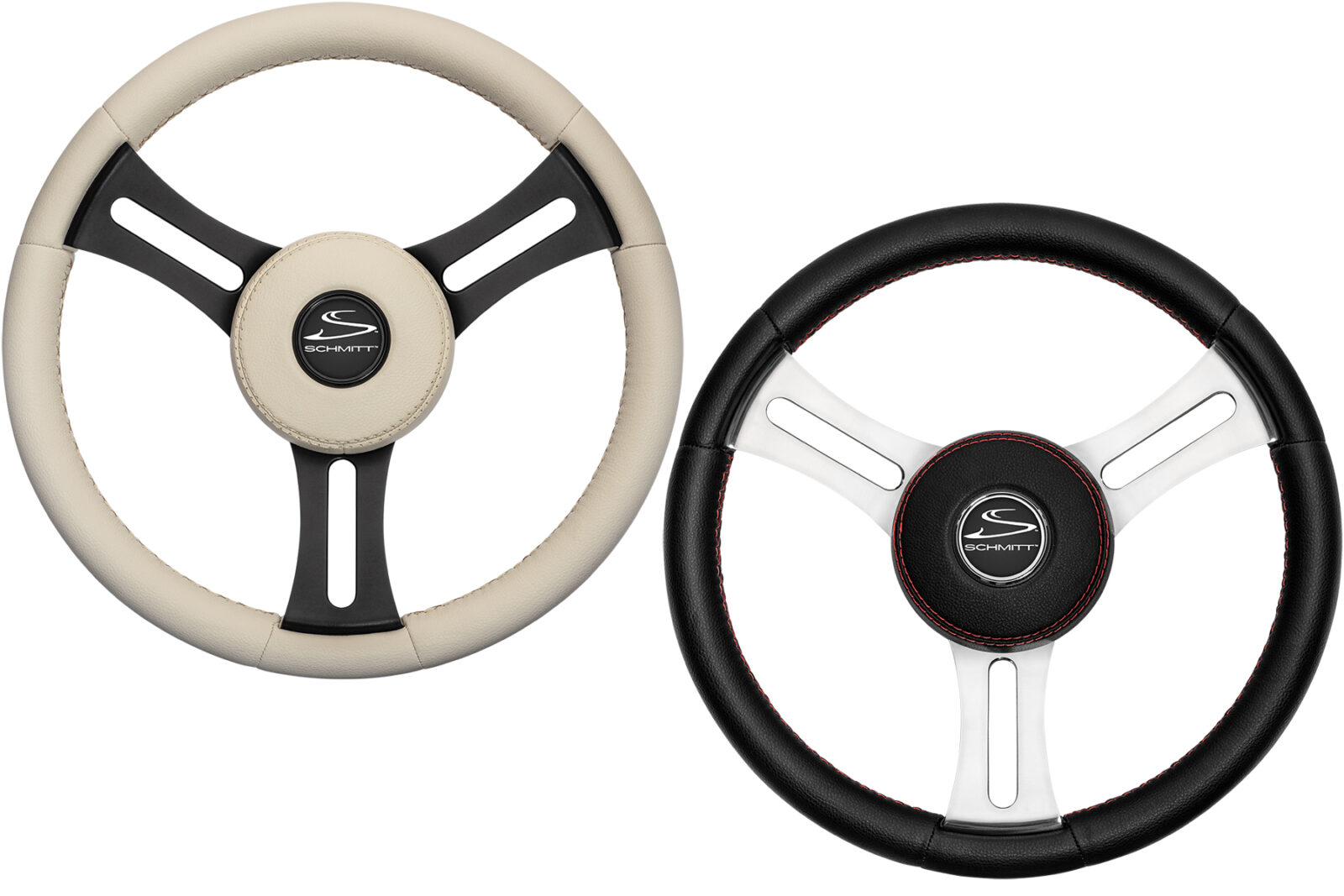 Designed to be customised in quantity to match virtually any boat interior, the 35.5cm polyurethane Torcello Elite can be manufactured in an endless array of leather and stitching colour combinations. The three thick stainless steel spokes are available in polished or black anodised finishes to enhance the décor and a choice of attractive centre caps are offered, including OEM-branded. It's available with a 19mm tapered or optional splined hub.
Schmitt & Ongaro engineers partner with OEMs to design the Torcello Elite that best matches the boat model. Digital renderings provide visual confirmation to assist in the process. Thoroughly tested, the Torcello Elite meets ABYC and NMMA standards.
In Australia Schmitt & Ongaro can be purchased from BLA www.bla.com.au and Sam Allen Wholesale www.samallen.com.au.   In New Zealand they can be purchased from Batavian Rubber International www.batavian.co.nz