Quintrex Makes Waves in the Marine Industry
Published on: 7th Jun, 2021
Quintrex is set to hit the water with a reinvigorated lineup this month as they relaunch five of their most popular models to the public; namely, the Fishabout, Top Ender, Cruiseabout, Ocean Spirit and Hornet. From avid fishos with the Top Ender and Hornet, to families with the Cruiseabout and Fishabout and offshore adventurers with the Ocean Spirit, the 2021 lineup aims towards delivering a newly refreshed model for every boatie.
"Thanks to an ongoing investment towards delivering innovation and cutting-edge products, Quintrex has affirmed itself as the long-standing market leader in aluminium boating," Sam Heyes, General Manager Telwater BRP said. "At our core is a strong team of the industry's best boat builders and designers, who have invested their hard work and efforts towards enhancing our lineup and delivering increased functionality for consumers, an easy buying process and a product that looks, feels and performs like no other."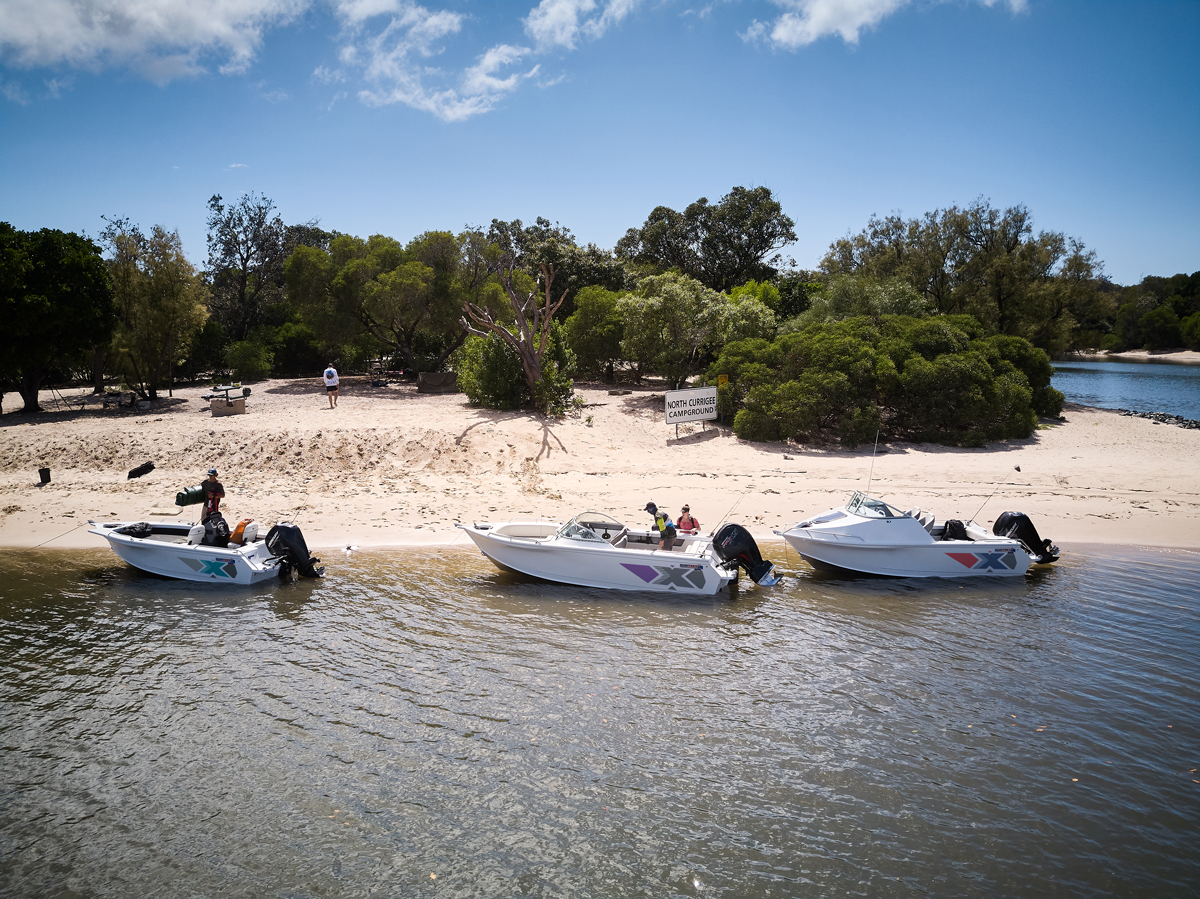 On Tuesday 18 May, 2021, Quintrex dropped the curtain on its first ever Boat Bundle strategy, designed to simplify product optimisation by delivering a clean-cut way to option up a boat with a package of specially selected features to suit key lifestyle demands.
Boasting affordability and simplicity, customers can opt for an entry level boat that only features the bare essentials – now known as the Fishabout, Cruiseabout, Top Ender, Ocean Spirit and Hornet.
Alternatively, to enhance the overall on-water experience, consumers can upgrade with up to three boat bundle options aptly named the Comfort Bundle, Fishing Bundle and Captain's Bundle. Or boaties can dive in with all the bells and whistles thanks to the Pro model – Fishabout Pro, Cruiseabout Pro, Top Ender Pro, Ocean Spirit Pro and Hornet Pro, which feature all the premium extras.
Driven by the businesses promise of boating made easy, together with insight from the global marine market, the new lineup is said to pave the way towards further nurturing new boaties into the industry whilst continuing to deliver an unparalleled aluminium boating experience.
"Boating is booming now more than ever which lends itself to a heightened number of new entrants stepping into the industry however, we find that industry wide the buying process can sometimes be overwhelming when knowing how to build the perfect boat for your lifestyle, especially for those who are shopping online," Sam said. "Therefore, we hope that through this approach, shopping online will be less intimidating by selecting a Bundle that meets our consumers particular wants and needs – whether that's a boat built for fishing, family comfort or the captain's driving experience."
With customers still able to option up with individual items, Quintrex will continue to deliver the same high level of customisation that the brand is renowned for.
Featuring all new changes set to take the market by storm, Quintrex will also launch an all-new stripe design. Aimed towards streamlining brand image and representing a consistent look across its boats, the number of stripe designs will reduce from the five current patterns to one stripe.
With the entire range set to don the fresh attire, the Quintrex brand will be easily recognised from near and far.
Other structural changes, implemented to further drill down on the mechanics, rideability and overall boating experience of Quintrex include:
A heightened transom for enhanced on-water performance
Redesigned dashboard across the Fishabout and Cruiseabout ranges to achieve the housing of larger electronics and sounders whilst improving overall storage capacity
Enhanced aluminium Ocean Spirit cabin design aimed to improve factory efficiencies and overall product quality whilst improving technology capabilites
Hydraulic steering now standard on models 520 and over to improve the overall ride experience
Dual maxi bracket standard across all 2021 models to allow for more versatility and customisation
Mechanical tilt steering standard on base models 500 and under and hydraulic tilt steering across all Fishabout Pro models to drill down on driver ergonomics
Redesigned side pockets to enhance overall fit and finish across all 2021 models
Seamless upholstery finish with "no-see fastening" now implemented for the Cruiseabout bow seating area and deluxe rear lounges in all applicable models
Increased underfloor storage to meet customer demand for secure tackle space
With over 75-years under its belt, Quintrex is engrained in a strong heritage of Australia-made boat building which has led to the brand affirming itself as Australia's leading aluminium boat manufacturer.
"Quintrex is a brand to be watched as this is just the beginning of what's to come. We are gearing up for an incredibly bright future ahead in partnership with our owner company BRP; a global leader in the world of powersports," Sam said. "We are excited about what's to come and can't wait to continue building the future of boating with the world, from right here in Australia."