Shurhold Flexible Water Blade
Published on: 25th Apr, 2022
After washing a boat, it's important to dry it before unsightly water spots develop. Old towels and chamois cloths are a traditional method, but they're slow, require exhaustive wringing and tend to smear the finish. The fast and easy solution is the Flexible Water Blade from Shurhold. It quickly removes droplets before they harden into stubborn mineral deposits and reduces drying time by a third or more.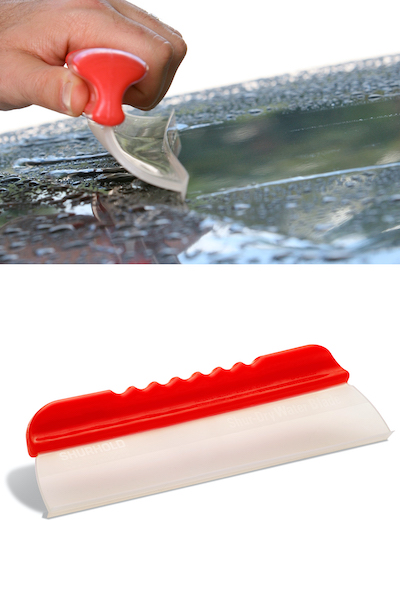 Made of durable silicone, the 30cm Flexible Water Blade molds to flat and curved surfaces. Its unique T-bar edge draws water off cleanly without leaving trails behind. Soft and flexible, it's easy to maneuver the tool around deck hardware and fittings. The blade is set into a comfortable full-length handle that's designed for continual use. For getting to out-of-reach areas, it can be fitted into an adjustable adapter for use in any Shurhold handle. The Shurhold Flexible Water Blade is also the perfect tool for drying cars, RVs and windows.
Dedicated to educating boat owners, Shurhold provides key tips for boat value preservation at www.shurhold.com. Inventor of the One Handle Does It All system, Shurhold manufactures specialty care items and accessories to clean, polish and detail.
In Australia, Shurhold Polisher can be purchased from BLA in Queensland and Major Yacht Service in NSW.