Throughout its 75-years of boating made easy, Quintrex has been witness to generations of milestone events, delivering countless memories on and above the water.
With decades of history comes thousands of unspoken stories, with each Quinny creating unforgettable moments, whether during a solo fishing session, a day out with the family, or cruising with friends. But no matter the story, any day out on the water is a good day.
From a new boatie learning how to drive, to a young tacker buying his first tinny, a veteran fisherman teaching his grandchildren how to cast a line or on the flip side, the next pro fisho learning how to reel in his first catch, every Quinny user has their own story to tell.
For the Townsend family, their 60-year-old little red Quinny has delivered all the above plus more, including a wild adventure of bouncing off its trailer and into a ditch. Nevertheless, like any trusty ride, she still purrs like a kitten.
The family story, written by Mary Townsend from the perspective of their Quintrex tinny, depicts a brief glimpse into the tale of "The Little Red Tinny", serving as a reminder for the next generation of what came to be their family boat.
"I have now been bringing my current family out fishing and rowing for over 50 years, with a fourth generation now enjoying fishing trips in me," Mary Townsend; The Story of our Little Red Tinny.
Whilst originally purchased by its first owner during Quintrex's 15thanniversary event, the little red tinny fell almost immediately into the Townsend's hands in 1960, as it sat soundly in the shed of their new home.
Traveling across the Eastern coast, the tinny followed the family from Toukley to Culburra and now the Tweed, seeing the family explore their favourite fishing spots throughout New South Wales each weekend.
With immeasurable drive time comes unforgettable adventures, with the Townsend family finding the little red tinny perched atop a tree after it had been washed away by floods and missing for four months. Although, while it may be a little battered, it is as strong and loved as ever.
"I have had some repairs, my trailer has had a facelift and soon it will be my turn to have a fresh coat of red paint," Mary Townsend; The Story of our Little Red Tinny.
"I am telling the story to let everybody know what a great product I am. I have proved to be strong, well made, tough and reliable just like other Quintrex boats."
Quintrex is recognised for quality and has built a reputation for innovation through continuing to set a benchmark for highest industry standard.
In delivering 75 years of adventures, Quintrex stands the test of time with the Henniker clan also proudly boasting the sturdiness of their 50-year-old, second-hand Quinny Tinny that's been in the family for over 32 years.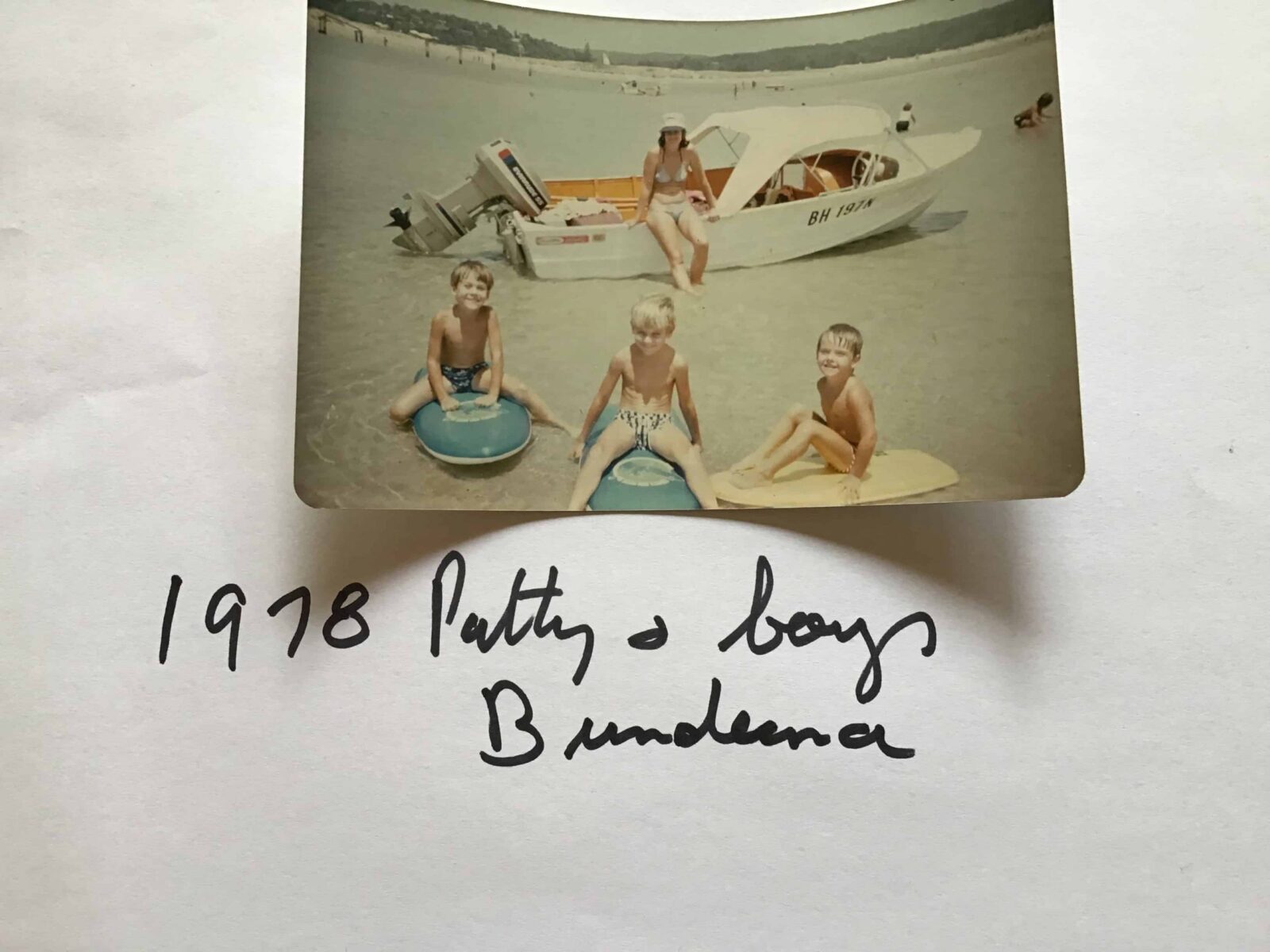 "This boat has a 2mm bottom, has done hundreds of hours, taught all the kids and their friends to ski, and to this day never had a crack in the hull – not a bad record," Graham Henniker, Quintrex owner, said.
Sam Heyes, General Manager Telwater, said that from its conception in 1945, Quintrex has developed a strong line of boats that are underpinned by the "Boating Made Easy" slogan in order to deliver a vessel perfect for every boatie.
"As a family founded business, family is at the core of Telwater and this is what drove us towards delivering such a wide range of boats to nurture all stages of life – no matter whether you are a mother who wants to raise their child around the ocean, a father who wants to take their son out on a fishing trip or, a teen whose passionate about water sports," Sam said.
"Quintrex is a renowned brand within the Australian boating industry due to the quality of product we produce, and our rich history is a testament to this. Each boat is hand-built by a dedicated team who themselves are passionate about the lifestyle, and this makes the difference in our 75-year-rich history."
Australian born and bred, the Quintrex brand is owned by BRP; a global leader in the world of powersports, to continue delivering countless memories for many more decades.