Fourth generation business owner Paul Baddiley has been at the helm of his family's century-old business, Lex Baddiley Marine Engineering since moving to Rivergate in 2006.
 As one of our longest serving tenants, the Baddiley family is recognised internationally for being at the forefront of the marine industry, specialising in manufacturing and installation of marine equipment.
Representing five generations of a family legacy, Lex Baddiley has paralleled Rivergate's international success since relocating from Bulimba more than 16 years ago.
Currently, the company employs seven tradespeople and three apprentices, but the business is expecting an employment boom on the back of Rivergate's multi-million-dollar expansion.
"Our business started with my great grandfather more than 100 years ago," Paul said. "It was passed down through the generations and then my brother and I took over – my nephew Tom is now the fifth generation.
"We have been in the industry for more than a century and one of the best things we could have done was relocate to Rivergate and we haven't looked back. Our business is growing and we expect that to continue with the expansion."
The proposed expansion will enhance Rivergate's already strong international reputation for superyacht maintenance and refit work, creating the largest hub of its kind in the Asia Pacific.
Rivergate's ready supply of highly skilled trades, such as the team at Lex Baddiley Marine Engineering, is one of the key reasons our shipyard is the best place in Australia for a premier superyacht centre.
"The expansion will be amazing for the marine industry and Brisbane as a whole," Paul said.
"We are excited about the opportunity to grow our business even further and employ more tradesmen as well as upskill our current tradesmen.
"The bigger the boats, the more tradespeople we will require. Our future plans for the business are to further expand and acquire more room so that we can service the larger vessels coming to Brisbane."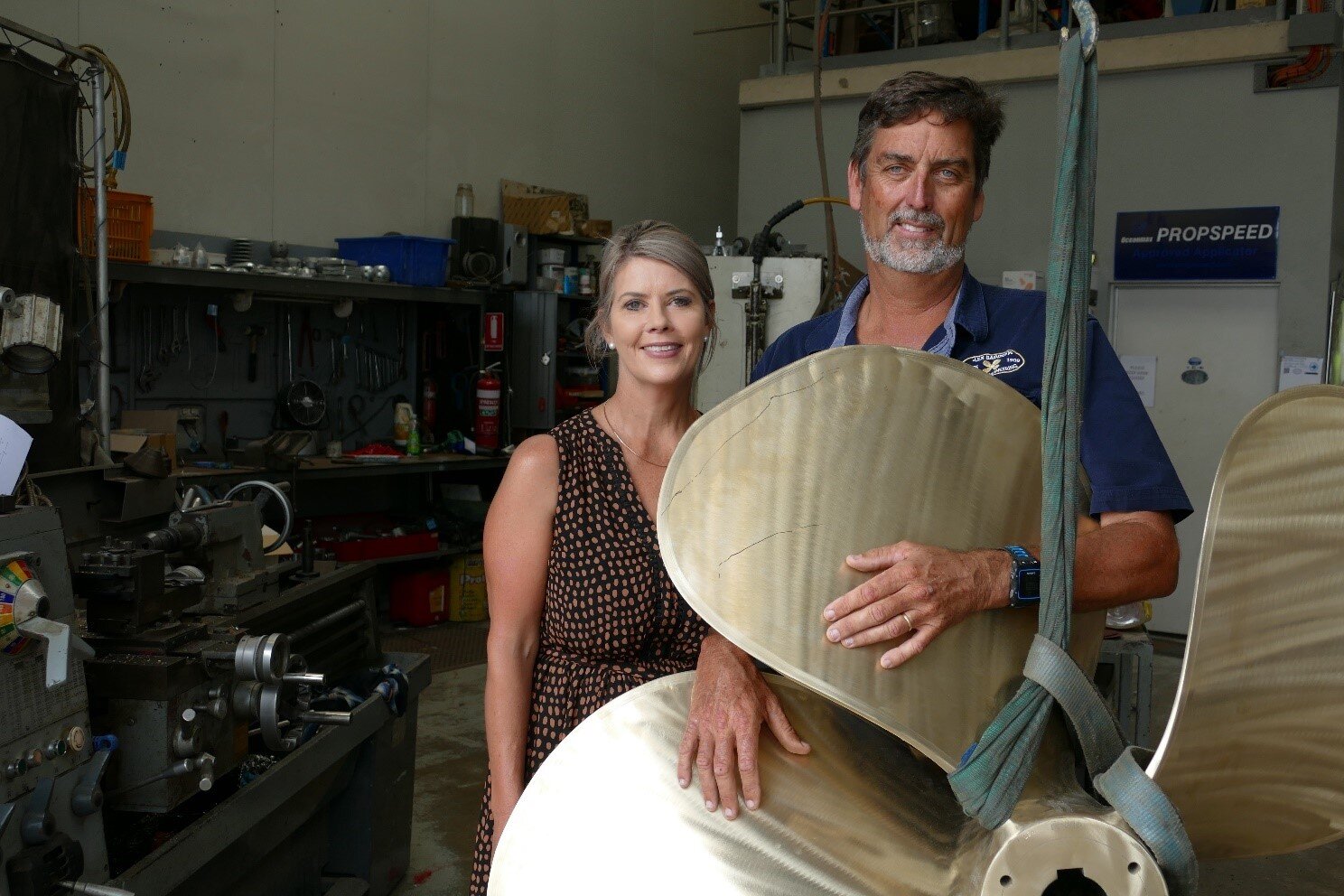 Kristy and Paul Baddiley, Owners of Lex Baddiley Marine Engineering at Rivergate