The Boating Industry Association of Victoria (BIAV) have reported that David Meehan has been re-elected as President for a third year.
The elected members of the Board, who were confirmed at the April AGM, convened on 17 May and confirmed the extended Mr Meehans term.  During the meeting, Scott O'Hare was elected to the vice-president role for the first time.  Long term industry stalwart John Temple will continue on as Finance Chair.
CEO Steve Walker thanked the trio for taking on these crucial roles, as BIAV continues to work its way through post-covid and other challenges. David Meehan recognised Rohan Veal's 12-month stint as vice-president, as Rohan continues as a Board member.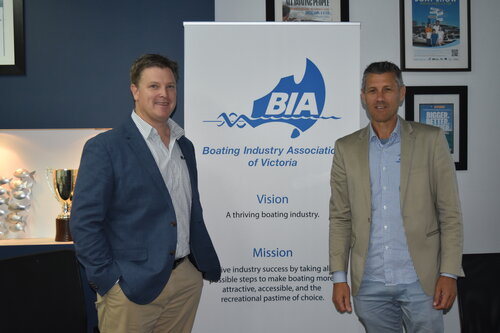 President David Meehan with BIAV CEO Steve Walker