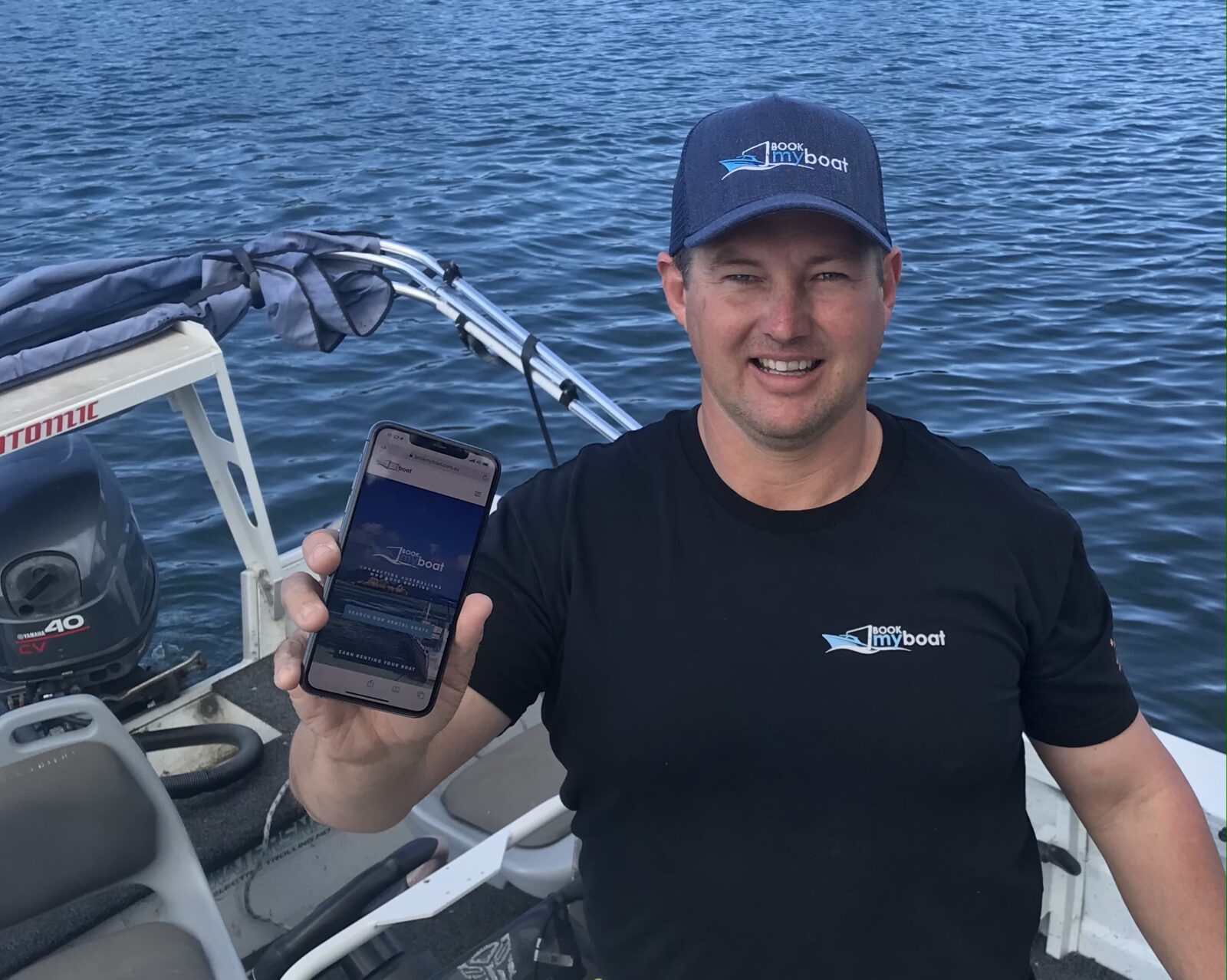 Tech startup Book My Boat is set to shake up the boating industry, and they're giving investors the opportunity to get in on the ground floor.
You can hire out your car, your house and even your caravan. Now, thanks to Book My Boat, you can list your boat for hire when it's not being used.
Matthew Lloyd founder and managing director of Book My Boat says he created the country's first peer to peer
recreational boat hire marketplace because he's seen first-hand how boats are one of the most expensive – and underused – items you can own.
"Not many people in the cities have a quarter-acre block where they can store a boat in their backyard. Space is a premium, and for most, owning a boat is just not attainable," says Mr Lloyd.
"The most fun I've had with my family is on a boat, so I thought 'how do we make boating accessible to everyone'."
Book My Boat charges a 26% commission on bookings and handles the back end for lessors and holidayers including payments, bonds, and hire procedures as well as providing comprehensive insurance to both boat owners and rental customers alike.
"We allow owners to rent their boat out with peace of mind."
Mr Lloyd who has a 25-year boating background, including several years as an operations manager for Sydney Ferries, saw an opening back in 2017 when the national regulatory framework was introduced opening the door for a responsible operator to offer the peer to peer boat hire model.
With high upfront and ongoing costs, boat utilisation is incredibly low.
"The rest of the time they are burning a hole in their owners' pocket," says Mr Lloyd.
"There are 2.5 million boat licence holders in Australia compared to 915,000 registered boats. Over 90% of recreational boats are under 8m in length, which is our target market due to their suitability for Hire and Drive operations"An under-utilisation rate of 90% translates to 308 million days of idle boating capacity that we are hoping to unlock."
Book My Boat has just launched an equity crowdfunding campaign with Equitise, to include avid boaters as investors in their growth journey. Funds will be used to help scaling the company.
Mr Lloyd says he expects investment opportunities to arise from within the boating industry, in the same way that Hyundai and Caltex have invested in Car Next Door and Apollo Motorhome Holdings invested in Camplify, which went public in June via a $11.5m IPO.
"National trailer boat hire company Boab Boats has already invested in Book My Boat and we see more investment coming from industry."
With international borders remaining closed, and holidayers preferring to book experiences that are closer to home, interest has risen dramatically during the last 18 months.
"We are seeing a 350% three month rolling average increase in users. Comparing numbers with last year, we are up 90%."
The company has 250 boat owners signed up to the platform, with over 1100 rental customers, and is operating across NSW and Queensland.
In 2020, new and used boat sales rose to represent 32% of the marine industry, with over 10,000 new vessel registrations recorded. Book My Boat is ready to help boat owners make the most of their purchase by turning their idle boating days into pay days.
While investing in high growth unlisted businesses was once only accessible to high net worth investors and venture capitalists, equity crowdfunding means it is now available to any Australian who wants to buy shares in companies they feel passionate about.
To find out more about the equity crowdfund campaign visit https://equitise.com/offer/book-my-boat