🔷   2-Minute tips for boating companies   🔷
💡    DID YOU KNOW? You have your own LinkedIn QR code for your personal profile that makes it super easy for people to connect with you.
✅    WHERE TO FIND YOUR LINKEDIN QR CODE
1. Open the LinkedIn app on your mobile device.
2. Click on the search bar and your QR code will view on the right.
3. Click onto the QR code and you will see under the "My code" tab that you have the option to share or save your code. It doesn't expire.
4. If you select the "Scan" tab you can scan another LinkedIn QR code and connect with them.
✅    IDEAS TO USE YOUR LINKEDIN QR CODE
🔹   At yacht shows or conferences, it's quick and contact-free to connect with someone else during face-to-face events.
🔹    It's easy to include your LinkedIn QR code in your slides or presentations to encourage people to follow or connect with you.
🔹    You can include it on printed flyers/brochures, newsletters, banners at exhibition stands, crew training notes.
🔹    I have a QR code printed on my business card for those people who want to connect, but don't want to take a physical card. At the last 2 boat shows I attended, 95% of people I met still used business cards 🙂
🔹    You can include your QR code on your CV if you're job hunting.
The QR code feature means you can easily connect with other industry professionals and prospective clients.
👉    Did you know LinkedIn had QR codes? Do you or will you use them?
Follow Antibes Yachting for more marketing tips.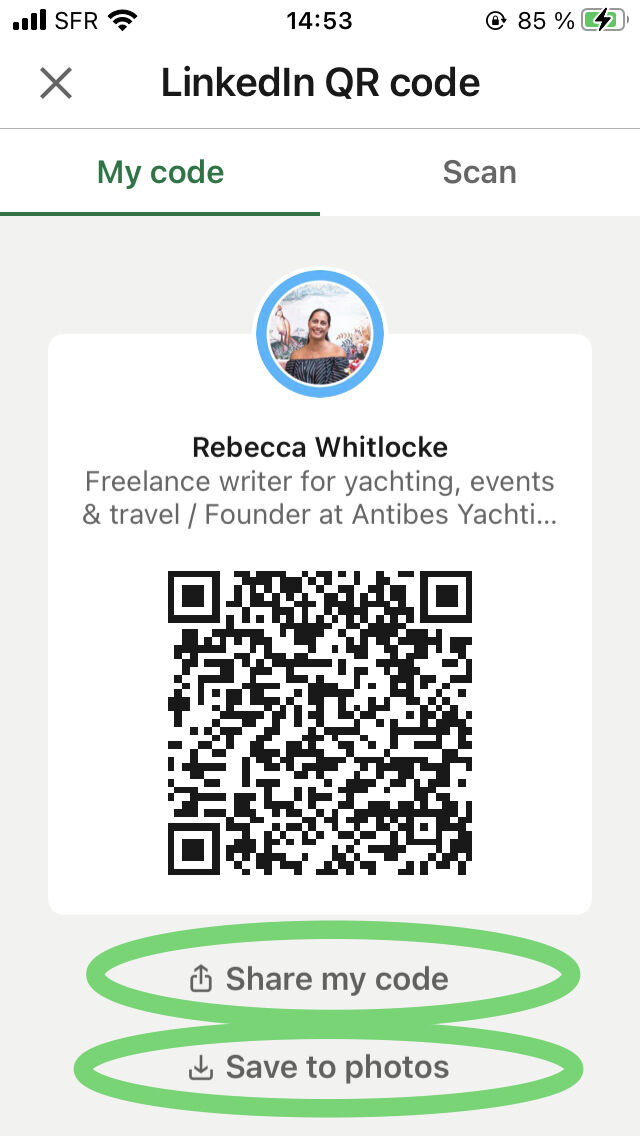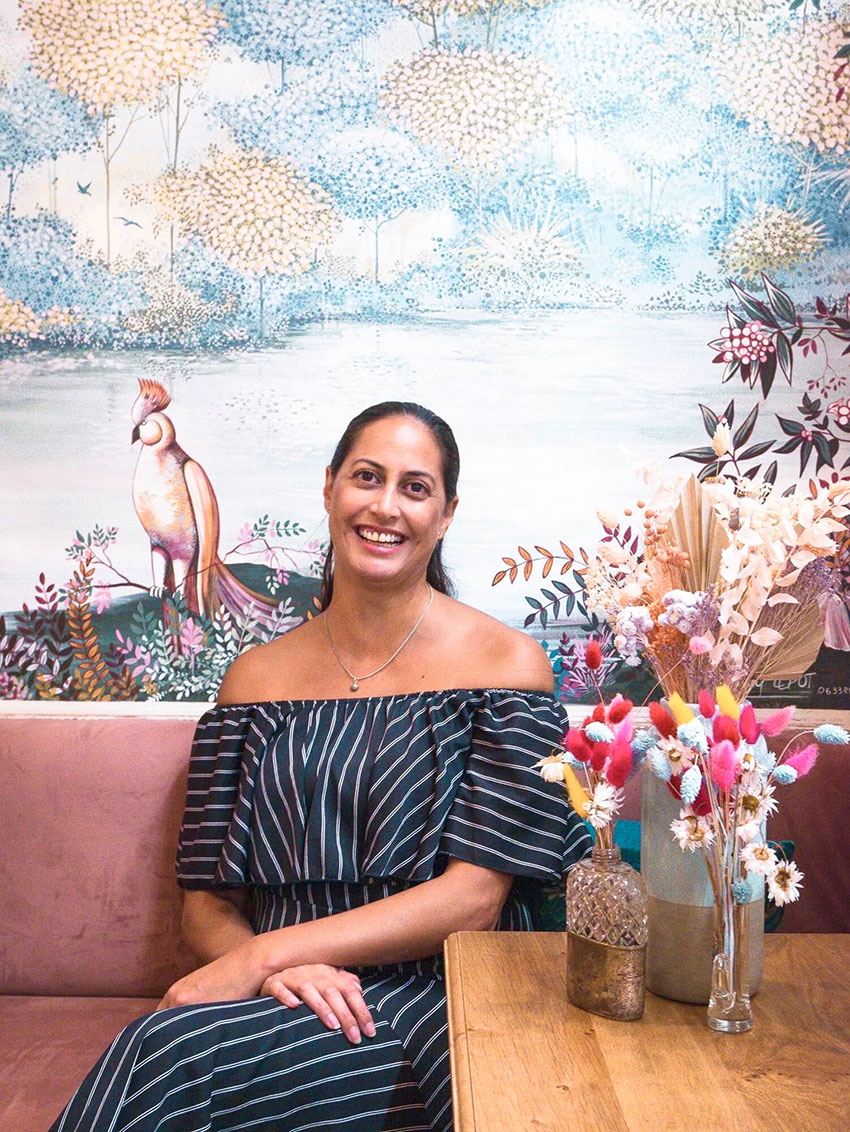 Rebecca Whitlocke is a media and marketing expert.   Rebecca founded Antibes Yachting which is a community platform focused on brand support for yachting companies in Antibes, France.  
Antibes Yachting offers years of experience working with premium businesses including superyacht companies, world-class events, private aviation and luxury travel suppliers.
Antibes Yachting goes beyond conventional business to connect you with opportunities and industry-specific advice.  You can follow Rebecca on LinkedIn here Rebecca Whitlocke or through her Antibes Yachting Page.