On this day in 1987, Young Endeavour arrived in Fremantle following an 88 day voyage to deliver the ship from Britain to Australia.
Joining the professional crew on the journey were 24 youth crew from Britain and Australia, chosen from a pool of 8,000 applicants after undergoing a rigorous selection process.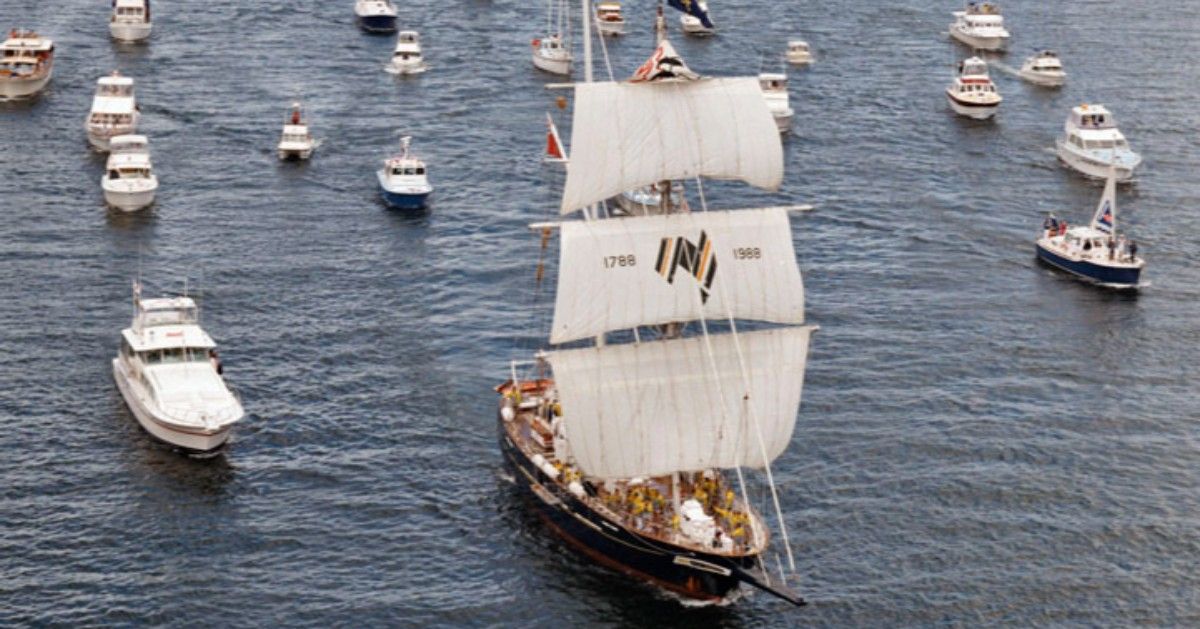 During the delivery voyage, Young Endeavour sailed 13,760 nm, of which 9,234 were under sail, 4,526 motor-sailed and 261 solely under main engines.
The official handover ceremony took place on 25 January, 1988 in the presence of their Royal Highnesses the Prince and Princess of Wales in
Farm Cove, Sydney Harbour
Respected international yachtsman, and Managing Director of Noakes Group Sean Langman said, "The Blue Angel. Almost 33 years of my life have been involved with her. As Lee Goddard said. Where did that time go? It has been an honour and privilege to be part of Young Endeavour. She and me have grown older together. Good thing YE Is in better nic today than me!"
Rear Admiral Lee Goddard RAN & Head of Partnerships & Operations for the Minderroo Foundation comments; "Thank you for sharing as this photo brings back very special memories. Seeing STS YOUNG ENDEAVOUR under sail for the first time in Jervis Bay a few days prior to Australia Day 1988, as an 18 year old Midshipman, and then being part of the celebrations in Sydney Harbour remain highlights of my career. As was the fantastic experience as Executive Officer & Watch Keeper in YOUNG ENDEAVOUR during 1993-95. Adventure at sea. Where did that time go!"
To find out more about the Young Endeavor Youth Scheme visit their LinkedIn page at https://www.linkedin.com/school/young-endeavour/ or visit their web site at https://www.youngendeavour.gov.au/