Ahead of the upcoming Australia Sail Grand Prix presented by KPMG taking place on the iconic Sydney Harbour on Friday, December 17 and Saturday, December 18, defending SailGP champion Kyle Langford and helmsman for the Japan SailGP Team Nathan Outteridge surprised the Lake Macquarie community by visiting with the SailGP Championship trophy.
Lake Macquarie marks the second stop of the four-week regional Championship Trophy Tour being led by Season 1 winners, the Australian SailGP Team, as they visit three NSW communities to inspire the next generation of young sailors.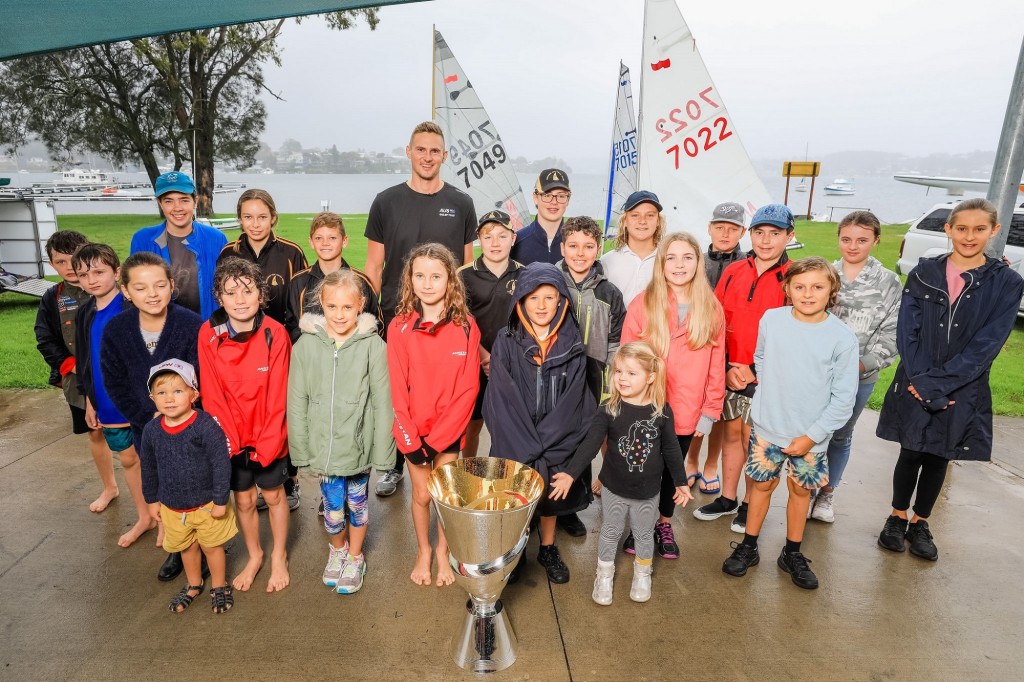 Langford's stop was at the Wangi Amateur Sailing Club, surprising the club's members with the 2.5 kilo sterling silver and 24-carat gold plated SailGP Championship trophy, created by leading trophy maker Thomas Lyte also known for crafting the Webb Ellis Rugby World Cup.
As part of the visit, Langford hosted a talk with the club's youth sailors, sharing the successes and challenges he experienced as an athlete, and his journey to becoming the wing trimmer of the Australian SailGP Team. Homegrown local Nathan Outteridge joined Langford for the talk before the two hit the water for a demonstration. The two top athletes went head to head in a match race on Sabot boats as members watched on in excitement (pictured below) Nathan took out the win!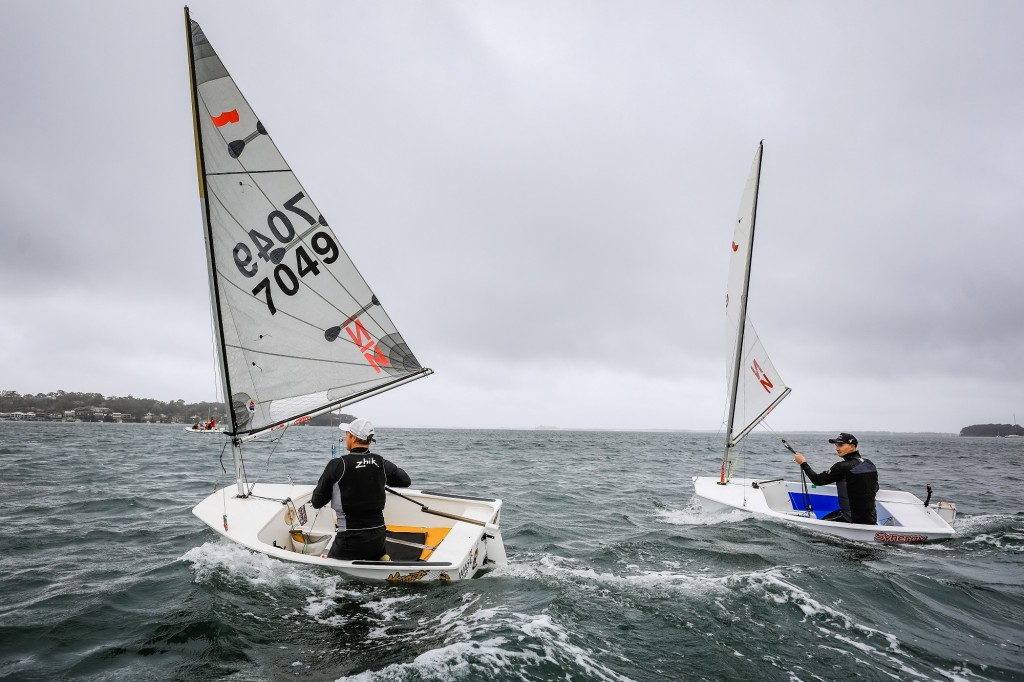 Langford said: "I wanted to repay that support by taking the trophy to Lake Macquarie, which has been my second home over the years, and celebrate with a community which has supported me throughout my career – and hopefully inspire the next generation of SailGP aspirants as well.
"It was awesome meeting the kids today, who could one day be competing for their country. I hope that by sharing my journey from being a young aspiring athlete to now representing Australia in SailGP, I've taught them that with both hard work and a belief in yourself, you can achieve great things.We hope that this Regional Trophy Tour will encourage these young sailors to pursue their dreams in the sport."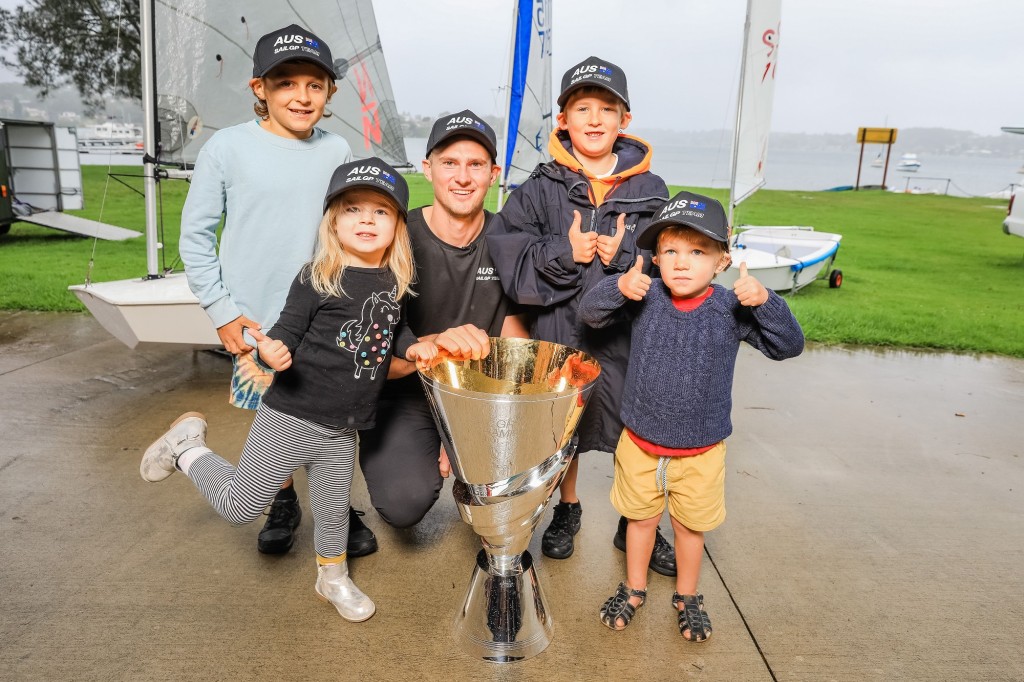 The Lake Macquarie Regional Trophy Tour marks three weeks to go until the Sydney event, with adrenaline-fuelled racing taking place in Sydney Harbour on Friday, December 17 and Saturday, December 18, 2021.
Following action-packed events in Bermuda, Italy, Great Britain, Denmark, France and Spain, SailGP will return to Australian shores for the seventh event in Season 2, promising high speed, high tech and high drama.
SailGP's second season features Slingsby's reigning Australian championship team – currently sitting atop the leaderboard – along with crews from Denmark, France, Great Britain, Japan, New Zealand, Spain and the United States. The season culminates with the Grand Final in San Francisco on March 26-27, 2022, determining the ultimate champion in a three-boat USD$1 million winner-takes-all final.
Tickets for fan experiences at the Australia Sail Grand Prix | Sydney are on sale and selling fast. For complete event details and to secure your tickets, visit SailGP.com/Sydney.