Encouraging boaties to be sensible on the water, Marine Safety South Australia (SA) have launched a campaign under the banners of "Safe Boating for Life" and "You've got this".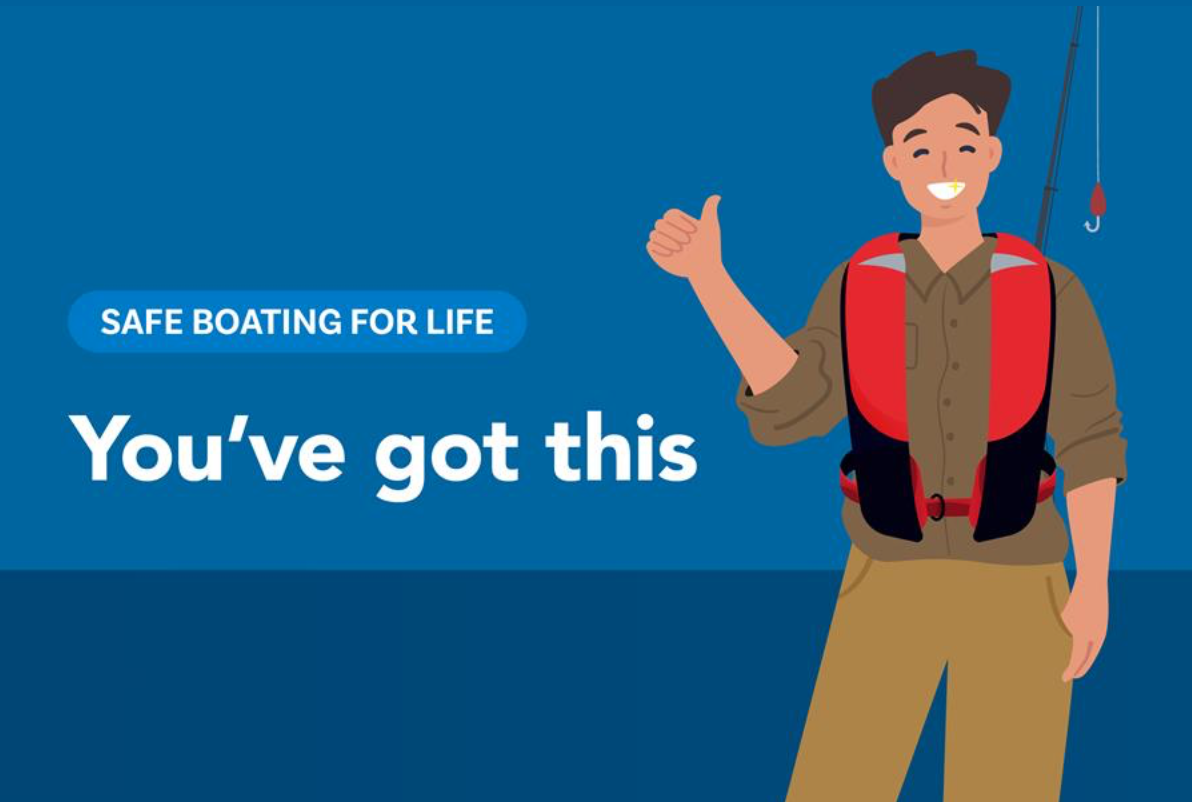 Marine Safety SA, say "With weather warming up and Christmas and school holidays just around the corner more and more people will be out boating.
The Department for Infrastructure and Transport's Marine Safety team has launched a new Safe Boating for Life campaign to help remind people on the 'how to' and 'what if' of boating.
Whether you are checking out a new spot to catch a few, taking the family for a sea or river cruise, or jumping in for a day of skiing with mates, please always remember – maintain your boat, check and know where your safety equipment is and wear the correct lifejacket.
Check these safety tips off your list:
Keep your boat safe and ready to go with regular checks and servicing
Make sure everyone wears the correct lifejacket
Always check the weather before and during boating
Pack the right safety equipment and make sure it is in good condition
Know the limits of your boat
Let someone know where you're going and when you'll be back
Stick to a safe speed when you're out on the water
Our Marine Safety Officers will also be out and about promoting the Safe Boating for Life message across metro and regional waters and boat ramps. Come up and ask them about safe boating"
To support the campaign, Marine Safety SA have launched a series of short videos, under the following banners with supporting short messages and links for further information.
How's your boat?
Boat owners and skippers must make sure their boat is seaworthy and passengers are kept safe.
Check it, service it, fix it. Get safe before you get on the water.
How's your lifejacket?
Know to check the condition of your lifejacket.
Look for wear and tear.
Ensure any cylinder or cartridge is hand tight.
Make sure the pull cord is ready for use.
Check and service your inflatable lifejacket regularly and keep it in a safe condition.
Look after it and it will look after you.
Weather
Heading out with your boat? Remember that weather can change quickly.
Check the Bureau of Meteorology (BOM) weather before you go, while you're out on the water and before you head home.
Boating safety equipment
Do you know where your safety equipment is?
Lifejackets. Flares. EPIRB. Radio.
Could you locate them all in under 30 seconds?
Be ready for an emergency.
Get safe before you get on the water.
Which lifejacket?
Know which lifejacket you need for your favourite boating activity.
This depends on your water vessel type and size, your age and what area of water you are operating in.
Flares expire
Flares must be carried in boats operating in semi-protected and unprotected waters.
They are used to indicate that help is needed and show your boat's location to a search vessel.
Be aware: Flares expire.
Be prepared: Know how to use a flare.
Be safe. Be seen.
Speed and restrictions
Be aware of boating speed limits and restrictions where you're planning your day out on the water, especially on the river.
Keep a look out for signs.
Know the limits. Know your limits.
Be an oil slick buster
If you see or experience an oil spill or marine pollution while out on the water, make sure you report it.