Showing true hardiness and brilliance in the offering, the team at Ocean Media have launched the next issue of the magnificent Ocean Magazine, Issue 98. For industry members who are not regular readers of this publication, do yourself a favour and grab a copy.
Hillary Buckman, Founder and Managing Director at Ocean Media Australia has just announced the release of the latest issue: In doing so, Hillary said:
Ocean Magazine – Issue #98 Out Now ⚓️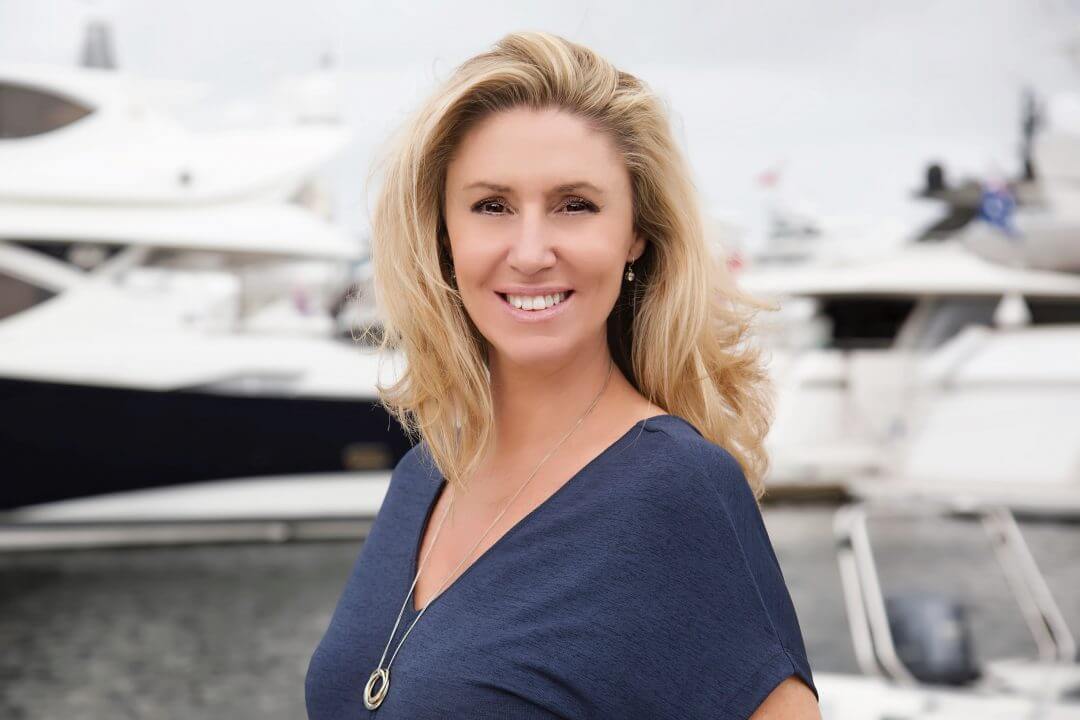 "As the year ends, our attention turns to spending time on the water, reconnecting with family and friends.
With the summer months almost here in the South Pacific and restrictions nearly a thing of the past, our attention now turns to spending time on the water, reconnecting with family and friends.
For me, recent months have brought some lovely days out on Sydney Harbour, including one when I could finally step on board Aurora. This 24-metre Moonen Yachts has been through a massive restoration at the Gold Coast City Marina & Shipyard (GCCM) under the watchful eyes of her owners, Michael and Sue Grant, who feature in our Personal Profile this issue.
Gracing our cover is the spectacular Benetti Yachts Motopanfilo 37M. A perfectly sized superyacht for our market with all the glamour of the 60s, she still has every modern accoutrement. I haven't been able to view her yet, but can't imagine it will be long before we see one in Australasia.
In other boat reviews, Custom Line Navetta 30 reimagines the nautical look, sporting huge saloon windows that let in an abundance of sunshine and fresh air.
The latest model from Grand Banks Yachts, the GB54, has a host of new construction techniques, including the fully infused carbon-fibre decks. The combined result is remarkable performance and stability, using virtually half the fuel.
And the new Aquila Power Catamarans 54 proves a fantastic seafaring vessel; one with remarkable use of space, plus enough room for all the family. She's one clever cat.
Over the past 18 months, the local luxury charter yacht market has boomed, bringing this singular experience to many first-time family charterers. With an astonishing range of yachts, destinations and experiences, my question is, can we keep up with demand?
Finally, if you're in need of a total overhaul with some indulgent massage therapy – and really, who isn't? – we have the world's best spas to bring you back to your best self, just in time for Christmas.
And so, with this issue, we close 2021 and look forward to a bright 2022 when we will celebrate our 100th issue of OCEAN Magazine early in the year. I don't know where the time has gone, but it's been a great ride in an exceptional industry – and there's more to come.
You'll find these and many other features and news updates within this issue, so enjoy the sunny weather and unwind with your favourite read".
See you on the water soon.
Hillary Buckman, Managing Director & Editor-in-Chief – OCEAN MEDIA PTY LTD
To preview the current issue, visit here.
To find out more about Ocean Magazine, readers can visit their Web page at https://oceanmagazine.com.au/