Two fish painted by a disabled artist feature on the 2022 edition covers of the two most authoritative, annual pocket guides for boaties, fisherfolk and off-roaders.
For decades, the orange Tide Guide and yellow Angler's Almanac have been providing a pocketsize databank of helpful information for outdoors Australians.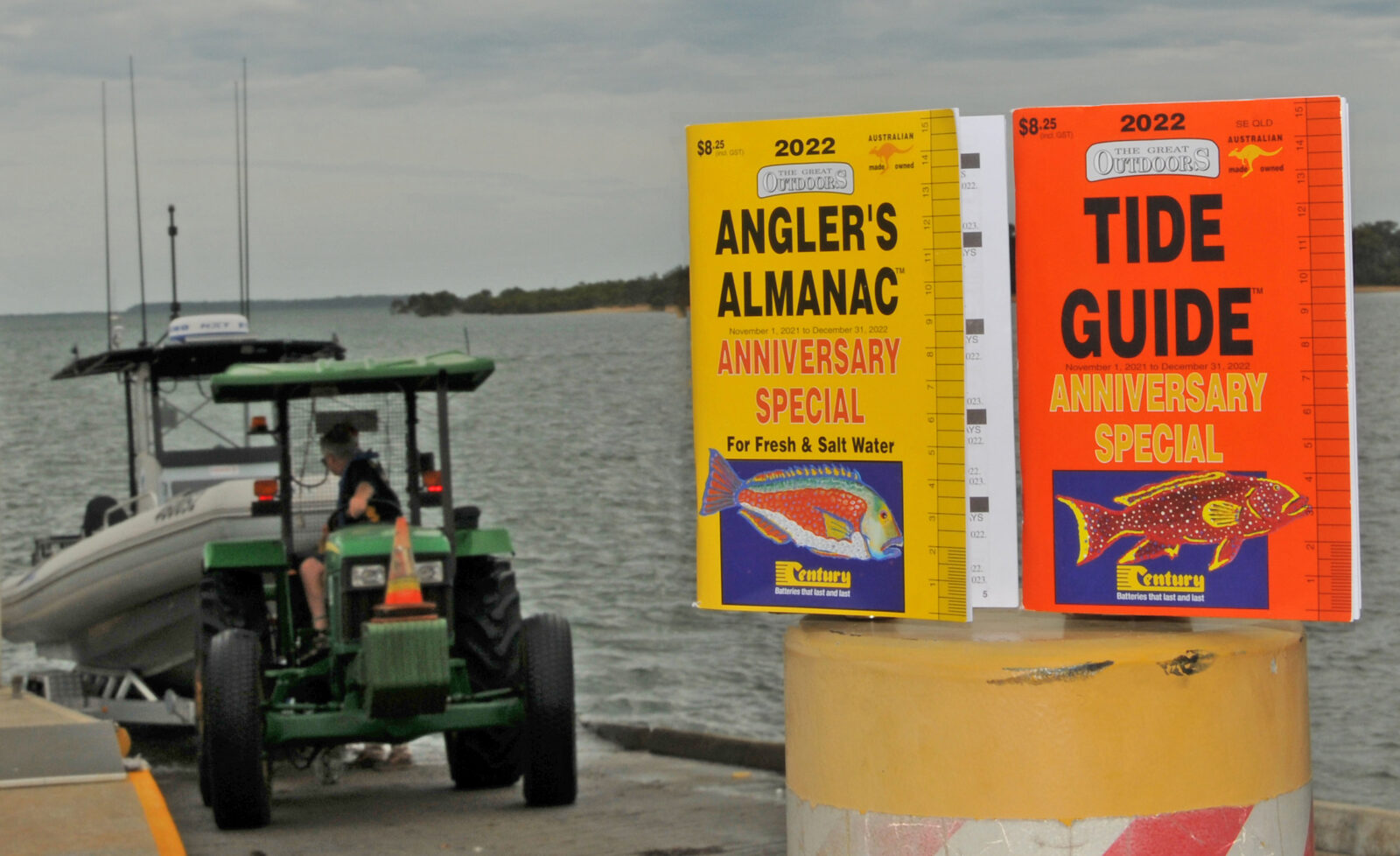 But this time, instead of the usual fish photographs, the covers feature a parrot fish and a coronation trout painted by indigenous artist, Wareed Nazareth Bai Tapau, of Townsville.
Bai was born as a "thalidomide baby" to a European mother and a Torres Strait Islander father. Both books include an explanatory background on Bai, her art, and the commissioning of her painted fish for the covers. They also give readers the chance to win Bai's original artwork of both fish in a single framed painting.
Tide Guide's core tabling of tidal predictions over 14 months includes a ready reckoner for secondary locations, as well as:
Fish size regulations and bag limits
Fish identification photos for reef, estuarine and river species including some where both juvenile and adult fish are shown to help anglers confirm their catch
Crab identification information
The South-east Queensland edition of the Tide Guide also includes:
A list of boating rescue services plus their radio call signs and phone numbers, organised geographically from north to south which facilitates fast finding when afloat
An illustrated guide to casting fish and bait nets
Superb four-wheel-drive instructional information
The four-wheel-driving pages give a detailed explanation of the differences between a true four-wheel-drive vehicle and an all-wheel drive (commonly referred to as a 'soft' SUV).
In simple, easy-to-understand language, the guide explain concepts such as drive-train torque wind-up and how to avoid it; how to extract yourself should you become bogged in sand or mud; how the concept of lowering tyre pressures on the beach started with crossply tyres and how the key factors have changed with radial tyres, particularly in terms of detrimental heat build-up in tyre sidewalls; beach driving tips and helpful information for navigating swampy areas and creek crossings.
Tide Guide's companion publication, the Angler's Almanac has built its substantial following of fisherfolk by providing the fastest and easiest method of determining the optimum times for fishing according to lunar and solar cycles.
Rating premium and secondary times on a shaded scale ranging from Best, Good, Fair and Poor, it allows fisherfolk to skim pages at a glance when organising the most likely, productive fishing dates and times.
For those wanting a more comprehensive understanding of how the sun and moon interact with the Earth's rotation and the effects these have on fish spawning and feeding cycles, the Angler's Almanac is an authoritative publication referencing both recent scientific findings and cultural observations over thousands of years.
It details how certain species exhibit regular reproductive behaviours and how they are triggered by particular phases of the moon.
Similarly, it explains how fish feeding cycles are related to lunar and solar tides.
This year, the Angler's Almanac also provides a guide to the best months for certain species in terms of likely fishing success.
The Almanacs are available throughout Australia at newsagents, most tackle shops and camping stores, select marine dealerships, convenience stores and selected service stations. The Tide Guides are more generally limited to Australia's east coast and hinterland, from Bundaberg to Mallacoota-Eden on the NSW-Victorian border.
The prices of the pocketbooks are unchanged at $8.25 each.