For the 12th consecutive year, the Sydney Superyacht Captains' Long Lunch welcomed guests – a record 42 this year – for delectable dining and candid discussion about industry issues.
"Our Captains' events have taken on a life of their own," stated Rivergate's Steve Fisher, referring to the Sydney, Gold Coast and Auckland editions.
"Among the superyacht Captains, the Sydney Long Lunch is certainly the most sought-after invitation each year."
And this year's Long Lunch did not disappoint.
Overshadowing the cuisine was the quality company and camaraderie, which always consists of light-hearted banter and more serious analysis of hot topics in the international industry.
This year, the conversations centred around the opportunities that will come with the dropping of requirements to apply for an exemption to travel to Australia, starting 1 December.
"This will be enormously beneficial for visiting superyachts in terms of crew rotations," explained CEO of Superyacht Australia, David Good who thanked the skippers for their patience during the periods of intermittent restrictions. "All that's required from 1 December is a 408 Superyacht Crew Visa."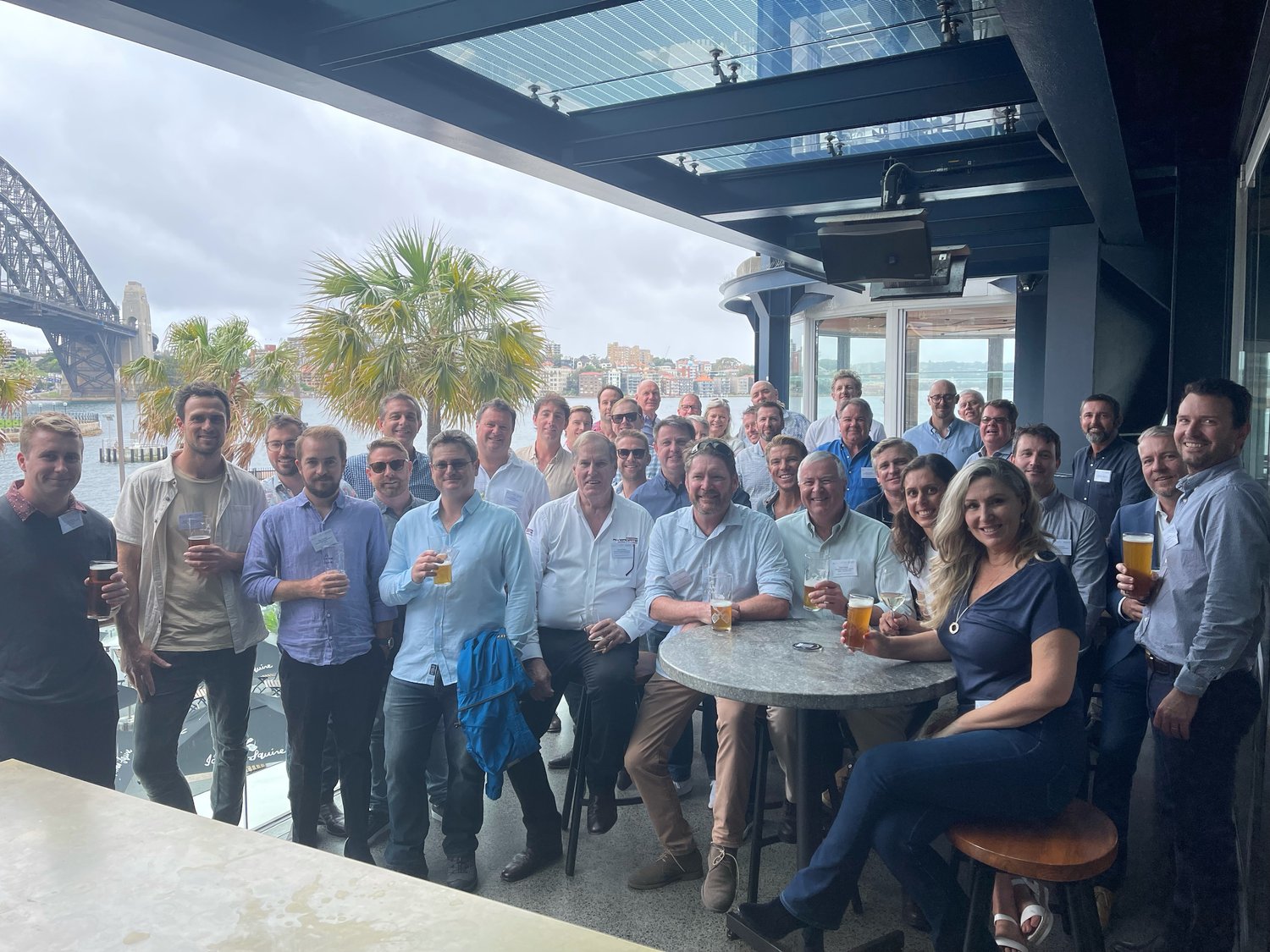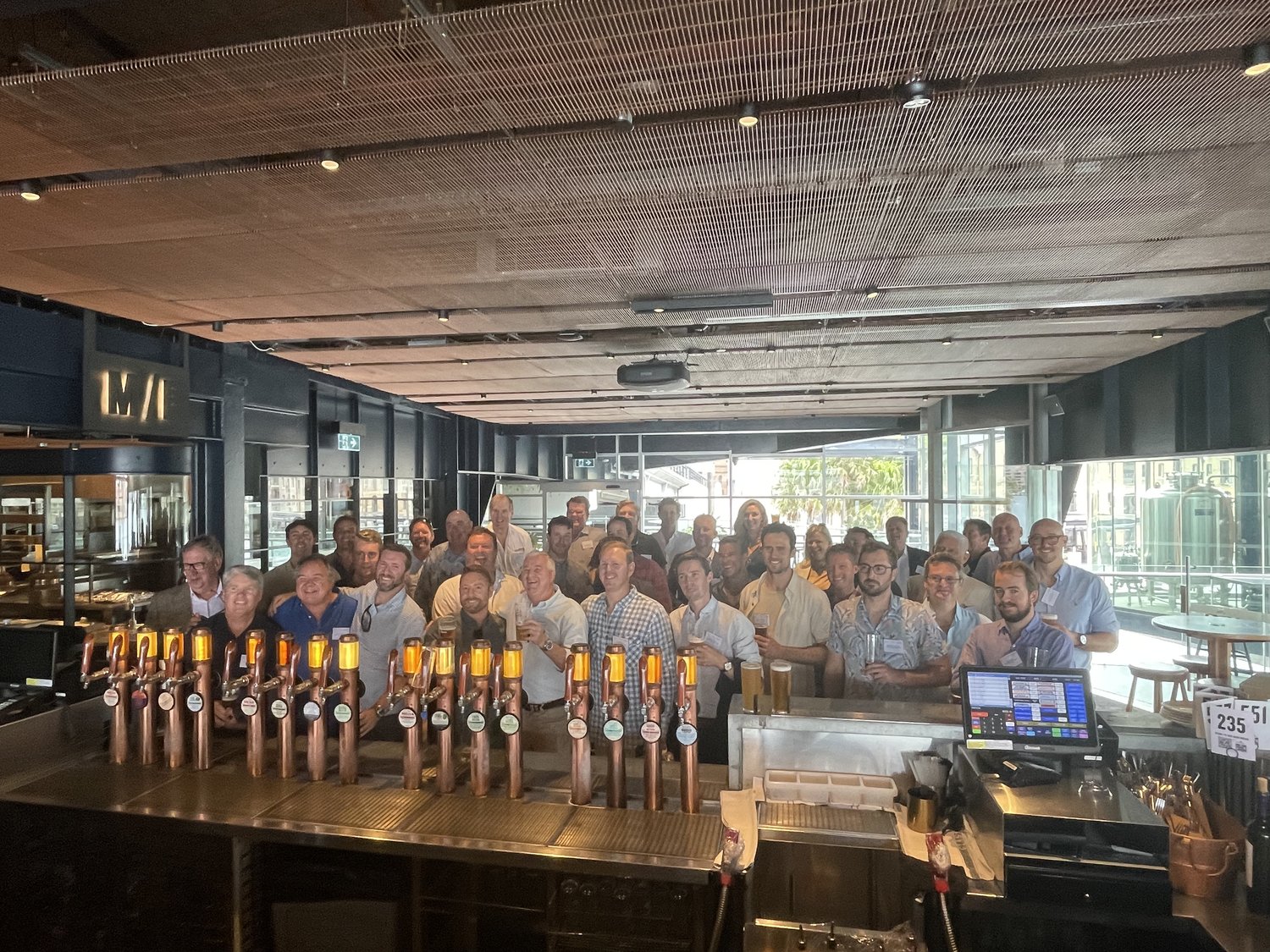 David also spoke of his experience at the 2021 Fort Lauderdale International Boat Show in early November and METSTRADE, Amsterdam just last week.
"Australia and Tahiti were in the spotlight at FLIBS," he said. "It was an impressive show, and very satisfying that the largest boat in the show was Australian-made – BOLD from Silver Yachts in WA."
At METS, Australian ingenuity was on show and exhibitors received a warm welcome.
"There were fewer internationals this year," David said, "and that worked in our favour. We made a very good impression and cemented our reputation for being committed to excellence and innovation in the marine industry."
David also encouraged Captains to attend the 2022 Soiree, 26 February at Jones Bay Marina, Sydney. "It's a great showcase and it benefits them by attracting more people to charter, which in turn leads to ownership, boats being built, employment and more people in the industry."
Clemens Overdijk Marina Manager at Sydney Superyacht Marina said he was thrilled with the turnout and the optimism among Captains.
"The strong turnout shows the support within the industry," he said. "Overall, it was the camaraderie among Captains that really shone. They are always lending a hand, sharing information and insight.
"The main topics of conversation from where I was sitting was the high demand for multi-skilled crew, especially trained to the next level such as silver service. There's a tremendous number of yachts coming into Australia, particularly Sydney Harbour, so the issue of berthing and anchorages came up too.
"The value of events such as the Sydney Superyacht Captains' Long Lunch is that we can show our appreciation, especially in challenging times, of what we have achieved together."
After lunch, guests lingered into the evening. Feedback from the event included praise for "one of the most enjoyable events ever".
"It was great to see everyone having a good time," said Geoff Majer, Director of Major Yacht Services. "I personally think that yesterday's event was the best one to date."
"It's undoubtedly Sydney's best Superyacht Captains' lunch, 12 years running," said one Captain. "As well as fantastic food and beverage, there was a real collegiate feeling."
Captain Michael Gooding was grateful for the opportunity to reunite and engage in person with fellow Captains.
"After most international crew have been unable to travel this was a great event," he said. "Even though we have all adapted to separation with Zoom, it was welcomed to be able to discuss experiences face to face."
Infinity Pacific Captain, Sean Prosser was attending his third Sydney Superyacht Captains' Long Lunch and said he wouldn't miss it!
"It's great to catch up with other Captains. We're lined up at Sydney Superyacht Marina next to 15 other superyachts, but we're so busy in our own worlds, we only say 'hi' and 'bye'. It's great to have time to unwind and have a deeper discussion about the year."
Being a charter vessel, Infinity Pacific was impacted by restrictions this year, but Captain Sean reported things are getting back to something close to normal.
"We're getting a lot of bookings, getting back on track, and it's looking like a good summer ahead. Everyone was in good form, and Matt Conroy was 'best on ground' for this year."