The combination of UV rays, blowing dirt and accumulated grime can leave a boat's fiberglass and paint dull and chalky. Restoring the rich, high-gloss finish is easy with Shurhold's World's Best Dual Action Polisher. Ideal for buffing and waxing, it quickly brings back the surface's original sparkle without damaging from too much power.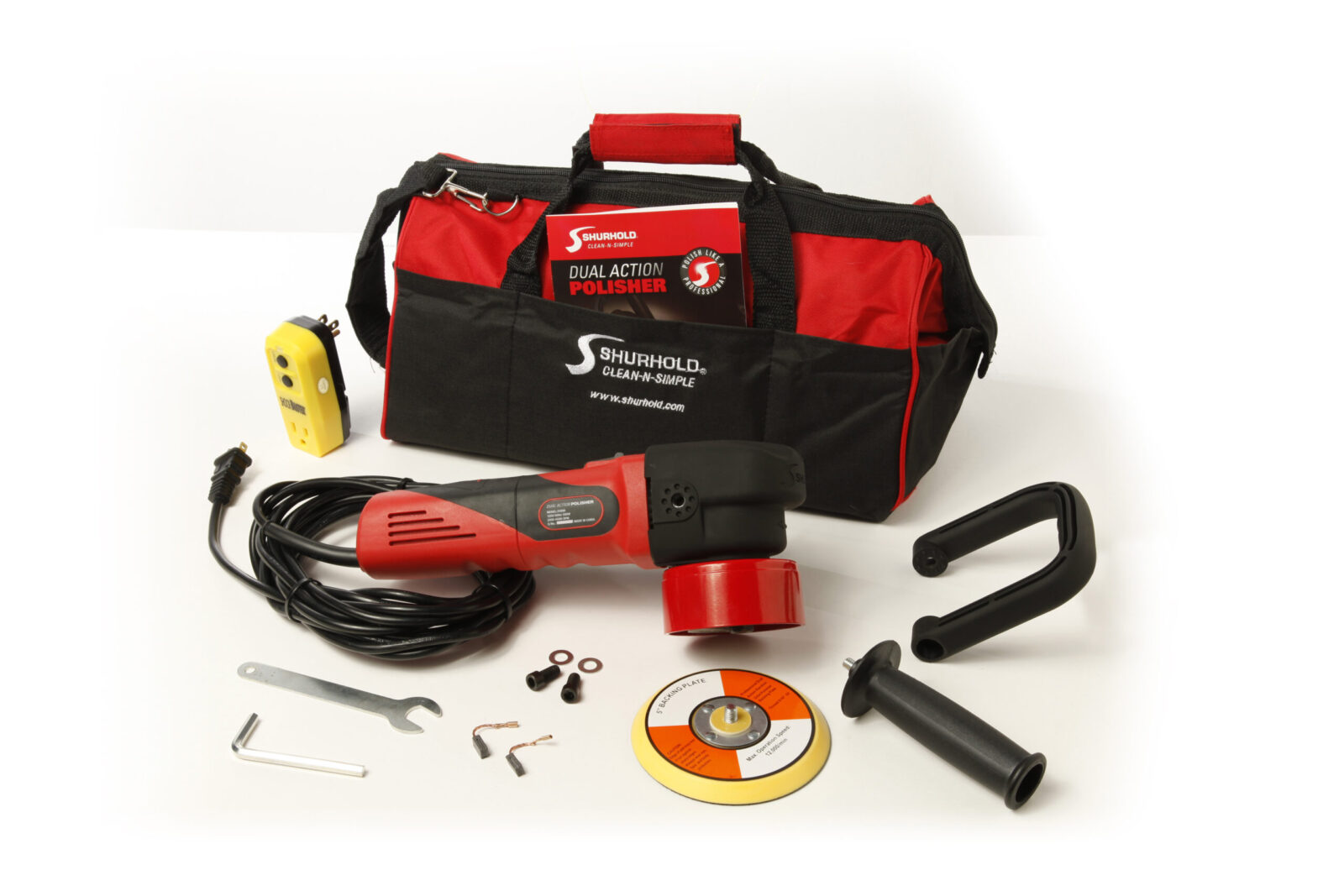 Unlike professional-grade tools that, if not used properly, can burn the surface or leave swirl marks, the Dual Action Polisher has a 127mm oscillating head that's effective yet safe in the hands of DIYers. The quick-change Velcro backing plate makes switching pads fast and easy. Speed can be adjusted from 2,500–6,500 orbits per minute to match the work being done, whether cleaning, buffing, waxing, polishing or removing paint defects.
The Dual Action Polisher is built for all-day comfort. It features a removable handle that fits on either side of the polisher and a soft-touch D-handle that pivots to position the tool to the perfect angle. The main grip has a convenient thumb power switch and rubberized insert for a firm grasp. A counterweight helps eliminate vibration from the oscillation. The heavy-duty 6m power cord with GFCI plug provides ample length to work uninterrupted and safely.
Shurhold's World's Best Dual Action Polisher includes a sturdy storage bag, all the tools needed to assemble and use the polisher, and a spare set of motor brushes. A video is at www.bit.ly/ShurholdDualActionPolisher.
Dedicated to educating boat owners, Shurhold provides key tips for boat value preservation at www.shurhold.com. Inventor of the One Handle Does It All system, Shurhold manufactures specialty care items and accessories to clean, polish and detail.
In Australia, Shurhold Polisher can be purchased from BLA in Queensland and Major Yacht Service in NSW. In New Zealand it can be found at Thirty Seven South in Auckland.