When you are wrapped up to protect from Mother Nature in the most remote place on earth and communication is vital for survival. How do you make yourself understood?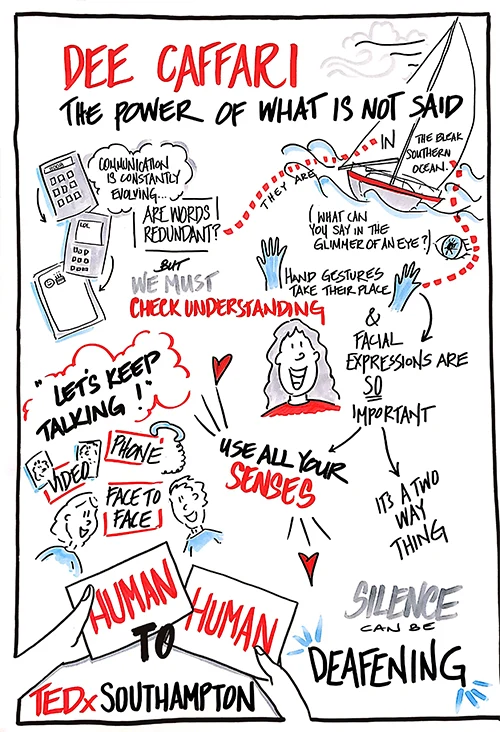 Dee Caffari MBE is the only woman to have sailed solo, non-stop, around the world in both directions and has now sailed around the world a total of six times. Originally a secondary school physical education teacher, Dee made the decision to change careers in 2000 as the desire for adventure, travel and experiencing new environments took hold. Dee's sailing career saw her become one of the most successful and recognised British offshore sailors.
As an ocean advocate experiencing the impact on our Ocean' Health and at sea. She highlights the vital importance of reducing our dependence on plastics, inspiring people to take action in their day to day lives and advising businesses, events and organisations on becoming more sustainable.
Listen to her fascinating TEDx Talk