This week, New Holland Publishers have released Boating Guide to NSW: Short Stays and Long Weekends. Australians are drawn to the sea, with approximately 85% of residents living within 50 kilometres of the coast. From First Nations individuals who sustained communities for tens of thousands of years, to the European settlers arriving by ship; the ocean has always been an integral element in Australia's history.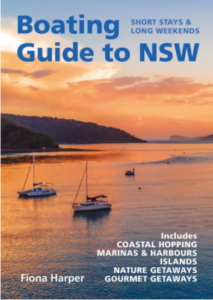 Fiona Harper's boating guide gives detailed inspiration and planning tips for a NSW boating adventure. Readers will gain access to boating getaway ideas, from coastal voyages to waterfront restaurant cruises.
The book will retail for $34.99. To purchase, visit any good book retailer, or online at New Holland Publishers.