David Gore and Alan Barrett have acquired Marina Focus from MSL Solutions.
Building on more than a decade observing and advising on the evolving needs of yacht clubs, marinas, and harbour managers in the region, the pair have formed InFocus Software in Sydney to refresh, renew, and reinvigorate the famous Marina Management System (MMS) and deliver new features and functionality.
After a lengthy search for the next big thing in software for the waterfront, it's something of a homecoming for David who was the founder / architect of the Marina Focus business from 2004 until the 2012 acquisition by Micropower (now MSL).
"For the last five years I've been combing the market for a new project and I've had the chance to review much of the competition in detail. It became clear to me that Marina Focus offers a core functionality that works well and is relied on by some of the biggest and best names in the country" said David.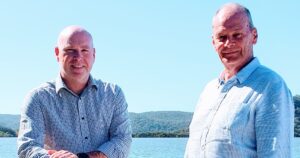 "We believe that Marina Focus is a solid platform for the new cloud-based system we're working on, and we fully intend to reinstate the service and support model that built the Marina Focus brand in the first place".
The product and market knowledge that David and Alan bring to Marina Focus ensures that existing customers will see no disruption to system operation, support and customer service, and a close liaison has been formed with the MSL team to transition administrative functions in early 2022.
"Existing integrations with MSL products such as membership management and point-of-sale will continue with no change" Alan said. "The Marina Focus integrations were among the first in the world and have proven invaluable for yacht clubs in particular. We're aiming at a few more firsts going forward".
Respected industry veteran Craig Evans commented "Its great news that David and Alan have taken on Marina Focus. Over the course of nearly twenty years at the helm of both the Cruising Yacht Club of South Australia and Royal Prince Alfred Yacht Club, Marina Focus was the administrative backbone of our extensive marina and boatyard operations. I'm confident that this experienced team can deliver the renewed product and customer focus that leading yacht clubs can rely on".
Alan and David look forward to liaising with existing Marina Focus customers and others interested in a new approach to marina, yacht club, and harbour management.
For further information please contact Alan Barrett on 0402 113 885 or