Marina Industries Association's online and self-paced course that was launched in October has received positive feedback from the more than 20 participants who have already completed it. Environmental Best Practices course incorporates videos and downloadable resources as a part of the program.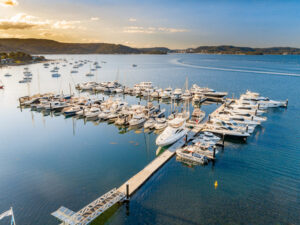 Course participant Kylie Brown CMO, from Royal Prince Alfred Yacht Club was very positive about the course. "Great course, very comprehensive and surpassed my expectations. The Environmental Best Practices Course is a must for all marina staff, contractors, tenants and even Club members and/or visitors."
Within the course, topics include Australian legal requirements and definitions, key areas of pollution, water
pollution, land and air pollution, handling of dangerous goods in relation to the environment, waste management and disposal, refuelling considerations and reporting of incidents.
Member prices of the course are priced at $120, with non-members paying $220 excluding GST.
To register, visit https://www.marinas.net.au/events/event/environmental-best-practices-online-course