The Marina Training Institute has announced that the upcoming Intermediate and Advanced Marina Management courses for 2022 are now open for bookings.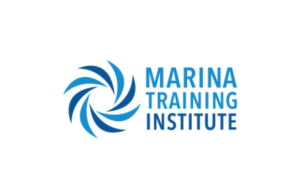 Intermediate Marina Management Course
The Marina Training Institute, wholly owned by the Marina Industries Association (MIA), is pleased to announced that its popular Intermediate Marina Management Course will be held on 13th – 17th March 2022, on the Gold Coast, Queensland.
The four day, face-to-face course is accredited by the Global Marina Institute and is designed to provide marina personnel in a leadership position with fast track training in the critical issues of marinas. It is also an essential course in a career path leading to the globally recognised Certified Marina Manager, Certified Marina Operator and Certified Marina Professional qualifications.
The course is aimed at managers, supervisors and foremen who have had at least one full year of experience working at this level.
Course fees for MIA members are priced at $3425 per person, with non MIA member fees at $4130 per person. Fees include accommodation, course folder, learning materials, resources and presentations, meals, welcome drinks and marina tour. Registration closes 13th February 2022.
Advanced Marina Management Course
The Advanced Marina Management program is a profit-management training course designed for senior marina professionals. The course is internationally recognised and offered in conjunction with the Global Marina Institute.
The Advanced Marina Management program offers its graduates both a national and international business perspective on management issues, and a long term network of international contacts to rely on in the future.
The course goes beyond the basics to teach the forefront of marina management best practices. MIA carefully screens applicants to ensure that participants create a well-balanced peer group that will share knowledge and experience equally.
The course will be held in Newcastle, New South Wales, at the Newcastle Cruising Yacht club. Course fees for MIA members are priced at $4990 per person, with non MIA member fees at $6490. Fees include course materials, accommodations, meals, welcome drinks, and a field trip. Application deadline is 30th January 2022.
Click here to download registration form
For more information on both courses, visit Advanced Marina Management and Intermediate Marina Management.