Happy Valley Reservoir opened to the public from Saturday 11th December. As part of the new recreational activities, visitors can take their canoe or kayak on the water from 10.15am on Saturday to try a spot of fishing (fishing permits required) or to explore the water and shoreline.
It must be remembered there are some rules visitors need to follow to keep them safe while canoeing or kayaking on Happy Valley Reservoir:
Visitors must wear a level 50S or above at all times.
If you are in a canoe or kayak (unless the hull is permanently enclosed), you will also need to carry a suitable bailer (generally a bucket attached to a rope) for removing water.
Kayaks and canoes (including inflatable kayaks which comply with ISO-6185 and carry the appropriate badge) are the only type of watercraft permitted on the reservoir.
Motorised craft, dinghies, row and sailing boats are also not permitted, along with electric or fuel-powered motors and sails fitted to canoes and kayaks.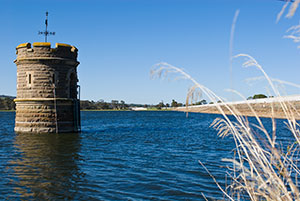 It is also recommended to wear brightly coloured clothes suitable for the conditions, as well as carrying a way of communicating i.e. – mobile phone. Further useful safety information if canoeing or kayaking is available here.
It must be noted that swimming, wading above the knees and jumping in the water is not permitted because it involves prolonged and
direct contact with the water above the knee, which increases the risk of harmful pathogens, carried by humans, contaminating the water.
The Department for Infrastructure and Transport Marine Safety Officer's will be at the reservoir on Saturday to answer any kayaking and canoe safety questions, including advice on which lifejacket to wear. All visitors are welcome to come up and have a chat with them.
All information about visiting Happy Valley Reservoir can be found here.