The Australian Commercial Marine Group (ACMG) is fulfilling an industry need through the production of an 'Australian Major Haul Out, Repair and Maintenance Directory' containing key information, contacts and locations of marine related businesses in Australia with the ability to haul out major vessels from the water in order to repair and maintain them.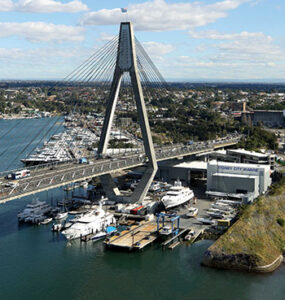 This new directory will focus on services provided by marinas, shipyards and boatyards around Australia which have major lifting facilities, including slipways, travel lifts, straddle carriers and dry docks.
ACMG anticipates this new directory to be a practical and easy-to-use summary of services for the marine industry and will be utilised by many commercial operators and vessels in Australian waters.
Jeremy Spear, president, ACMG said "There has been increasing demand for a commercial marine directory such as this for Australia. ACMG is pleased to be able to deliver this publication for the commercial sector of the marine industry."
David Good, chief executive, ACMG added, "We're looking forward to releasing this new directory on behalf of Australia's commercial marine industry and we believe it will also be utilised beyond commercial marine operators
and vessels."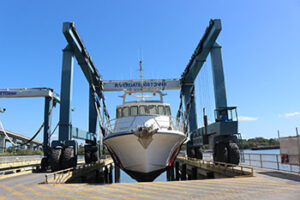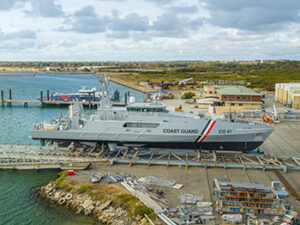 The 'Australian Major Haul Out, Repair and Maintenance Directory' will be released in the coming months as a printed publication and a digital e-book with easy to search capabilities.