Middle Harbour Yacht Club (MHYC) has been one of the best-kept secrets among Sydney's sailing community for over 80 years.
Situated just west of the Spit Bridge on Sydney's Northshore, MHYC's 900 members have access to outstanding sailing and social facilities, including their own family-friendly private beach, a spacious waterfront restaurant, bar and a 76-berth floating marina.
Yachting standards range from expert tuition for youngsters, beginners, and intermediate sailors to the elite National Training Centre for the Australian Sailing Team next door.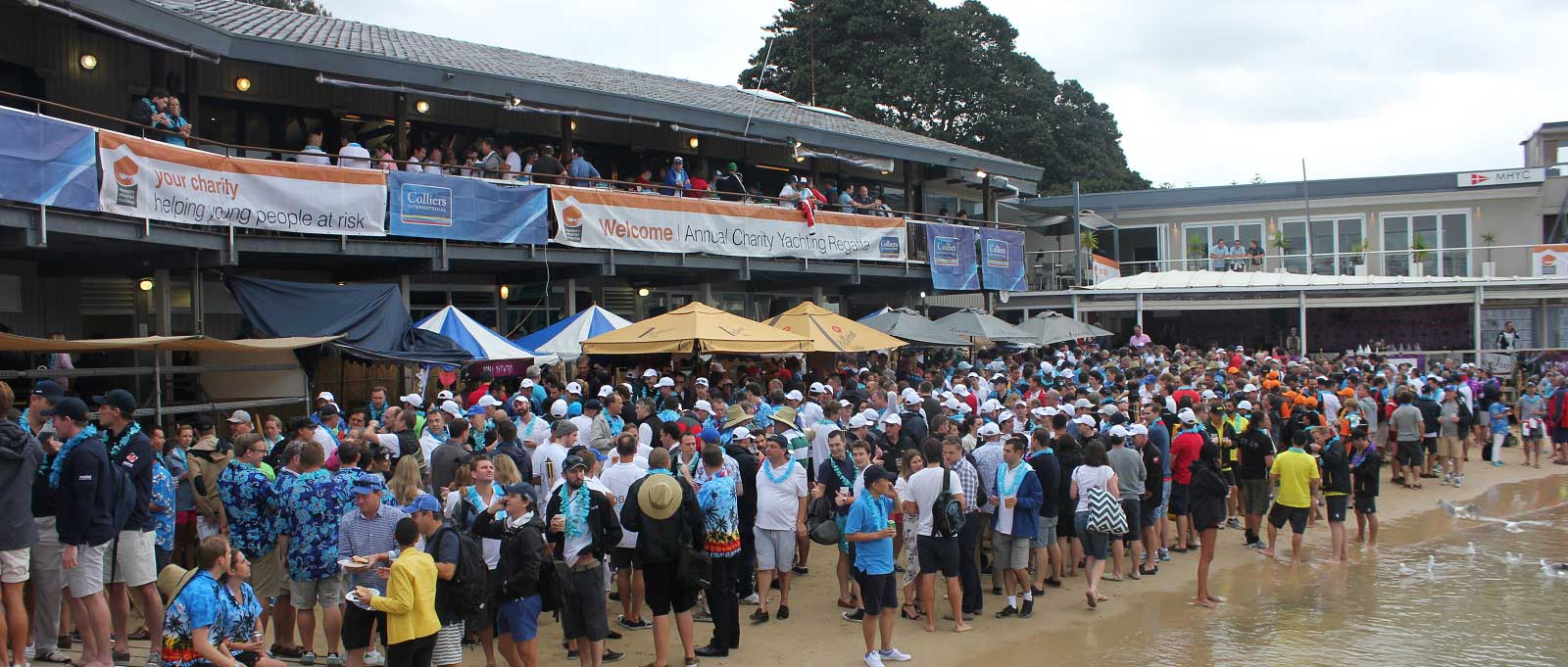 Now, in a departure from the Club's traditional, under-the-radar approach, MHYC has embarked on a radical re-branding exercise. The intention is to broaden its appeal to a young, lively, energetic clientele who will enjoy discovering the all-year-round joys of sailing on Sydney Harbour, before returning to the clubhouse for some well-earned, convivial, post-yachting recreation and fun.
MHYC has teamed up with marine supplier, Ross & Whitcroft, to revitalise the range of branded yachting apparel and accessories available to the Club's members and supporters, and with their uniform division, Quality Marine Clothing (QMC), to create a new style of staff livery.
Both Ross & Whitcroft and QMC are already closely involved with MHYC, sponsoring a multitude of race-prizes. The deal signed earlier this year is valid for 3 years and covers all angles of the clubs' requirements for apparel.
Many of the Club's races start and finish in the calm stretch of water in front of MHYC, under the eagle eyes of judges in the control tower and enthusiastic fans in the restaurant and bar.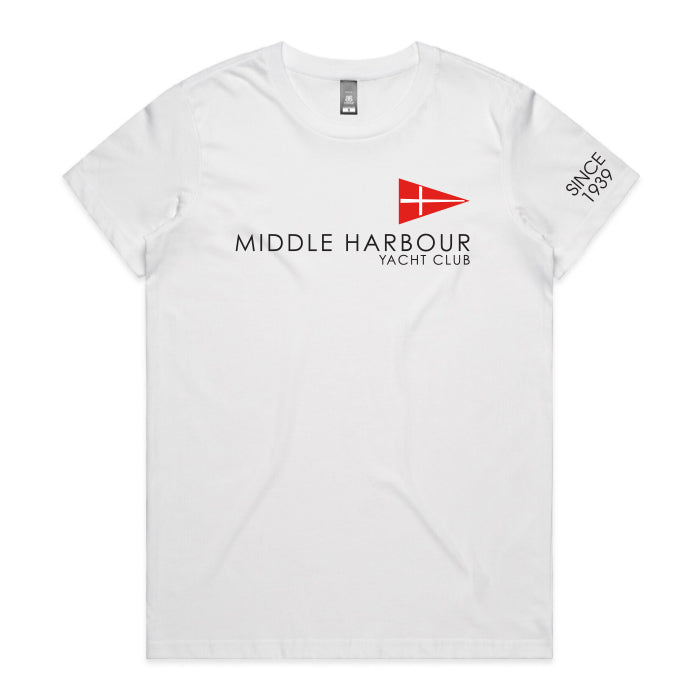 The new MHYC gear is made of light, modern, quick-drying material, in the club's colours of red and white, as well as the ever-popular marine navy. It's designed to be comfortable, functional, and effective at sea and on land, removing the need to change between sport and recreation.
Acme's Sales & Marketing Director, Duncan Curnow, said 'Choice is important, so we've made sure that the range includes many different brands, from the most cost-effective to high-performance brands like Code Zero and Dubarry, which we import to Australia from Europe. Yachties are a demanding bunch – and they know what they like!'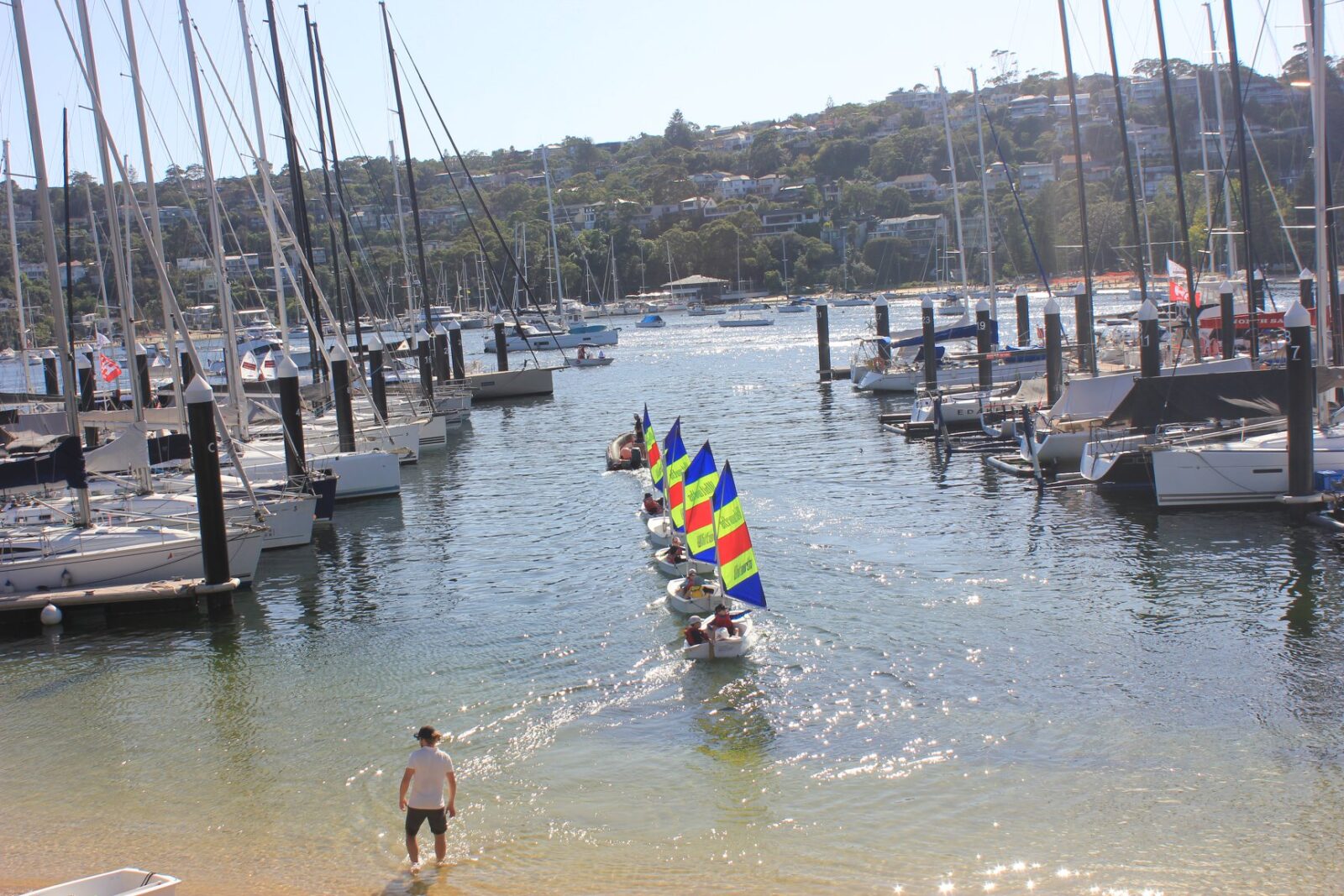 As well as the regular tee-shirts, polo-shirts, caps, jackets, vests and shorts, the new, MHYC-branded accessories include sunglasses and cap straps, 5-litre dry bags and emergency sunscreen, so there's no excuse for not flying the club's flag! All the merchandise is available now, both at the clubhouse and online from Ross & Whitcroft's website: https://rosswhitcroft.com.au/collections/mhyc
On the weekend of 5-6 March, 190 keelboats will race in the spectacular 17th Sydney Harbour Regatta, always the biggest event of the year, hosted by MHYC. A huge crowd is expected and the Ross & Whitcroft/QMC team will be operating a special, pop-up shop in the clubhouse to showcase all the new gear.
The CEO of MHYC, Mark Mayberry, said: 'Our club was founded in 1939, and we're proud of our history. A lot of the new apparel carries the 1939 logo as a reminder of that, but this is the start of a new age for Middle Harbour. We've been discreet about our club for a long time, mainly relying on word-of-mouth and longstanding family traditions – but we have extraordinary facilities, and we'd like to share them with a new generation of Sydney sailors. The new look is an important part of that: it's our way of saying: "You're welcome! Come on in!"'
For more information about the club visit https://www.mhyc.com.au