The Marina Industries Association (MIA) has announced the launch of a new and important Environmental Partnership with BMT, a leading international design, engineering, science and risk management consultancy.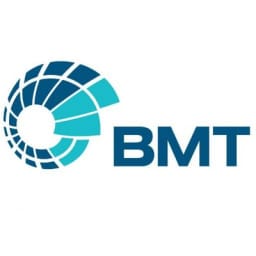 As the MIA's first ever Environmental Partner, BMT will draw on its rich history and heritage as a maritime specialist to help the sector address new challenges, particularly as they relate to environmental stewardship and addressing risks and opportunities from decarbonisation and climate change.
MIA members understand their role as local environmental custodians and the positive impacts that they can have in creating and maintaining a pristine environment. This partnership will provide direct support to industry through educational opportunities, leadership and the sharing of environmental information and best practice.
In announcing the partnership, MIA CEO, Suzanne Davies said, "We are very to proud announce this Environmental Partnership, it makes a lot of sense for our marine based industry. It is very fitting to be partnering with BMT who has provided so much support to industry over the years. BMT will be integral to helping industry develop solutions that continually improve environmental outcomes and I see this as a great opportunity for our members to exploit the wealth of knowledge that resides in the BMT team."
Greg Fisk, BMT's Global Lead for Climate Risk and Resilience, noted, "BMT has had a long association with the MIA supporting environmental initiatives such as the Clean Marina Programme. Our new role as Environmental Partner represents a fantastic opportunity to continue to work across the industry and to build greater awareness of contemporary environment and climate issues."
Recognising its role as a member and sponsor of the MIA for nearly 10-years, BMT will continue to provide commentary on environmental issues as part of the MIA's publication 'Waterline' and industry leading participation at MIA events, conferences, and seminars, as well as supporting a range of commercial maritime clients and collaborators.
Greg Fisk added, "The opportunity to partner with the MIA as their exclusive Environmental Partner is a chance to make a difference by helping to facilitate a more practical understanding of these issues for marina owners and operators, as well as inform steps to build capacity for greater resilience in the future".
The MIA recently developed a new Environmental Best Practices course available online anytime, designed as an induction course for all marina employees. BMT has provided expert review and input into the course and is the first of many initiatives that the two organisations will work on together.
MIA President Andrew Chapman commented, "Partnerships such as this one, enables the MIA to have more impact and achieve greater outcomes than we could acting alone. It demonstrates to all stakeholders that the industry is united around improving environmental outcomes and we are very grateful and proud to be working with an organisation that is of the calibre of BMT."
The MIA encourages its members to support those businesses which provide additional support and commitment to the industry through their support of the MIA, by considering their partner products and services when contemplating supplier and purchasing decision.
About the Marina Industries Association (MIA )
The MIA is the peak body representing the interests of club, recreational and commercial marinas, boatyards and industry suppliers in Australia & the wider Asia-Pacific region.  Working closely with other marina associations around the world, the MIA works in support of developing sustainable marina industries through the delivery of strong leadership, industry guidance, education, accreditation and research.  The MIA has over 300 corporate members and connects over 2,000 industry leaders and decision makers.  75% of members are marinas, clubs and boatyards and over 80% of larger marinas (over 100 berths) in Australia are members of the MIA.
About BMT
BMT is a leading international design, engineering, science, and risk management consultancy with a reputation for excellence. Driven by a belief that things can always be better, safer, greener and more efficient.
BMT provide their customers with the capability, capacity, and confidence to enable them to make the right decisions at the right time by drawing upon the expertise of over 1,500 professionals located in Europe, Asia Pacific, Australasia and the Americas.
Delivering independent, complex design and consultancy capabilities for over 30 years, BMT pride themselves on being equipped to support their clients to tackle the most complex design and systems issues, and challenges. Drawing upon a wide range of experience and expertise, BMT provide high-quality, high value products and services across the maritime sector.
BMT partners with the MIA to deliver the Clean Marina accreditation.
Learn more about BMT by visiting their website https://www.bmt.org/
International Clean Marina & Fish Friendly
The International Clean Marina Program is an international, voluntary accreditation system for marinas, boatyards, and associated industry operators.  The program assists operators to protect and enhance inland and coastal waterways by leading them through an independently assessed accreditation process which examines over 60 criteria across the operation, including compliance, facility management, emergency preparedness and boater education.
Fish Friendly is an add on accreditation available to all certified Clean Marinas and has been developed to inform marina operators on how to promote beneficial fish habitats.  Currently there are 60 accredited Clean Marinas and 35 Fish Friendly marinas in Australia.  The program continues to grow as marinas realise the risk management benefits of the program and the goodwill it generates with all stakeholders.  The UK based Yacht Harbour Association (TYHA) recently adopted the program in the United Kingdom and will deliver it across Europe.
Elimination of Single Use Plastics Pledge
The MIA and its members share the view that they are the custodians of our waterways and that it is their collective responsibility to protect and improve waterways.  By taking the Pledge, marinas are committing to removing single-use plastics from their business by 2025.  The initiatives that marinas and associated businesses take in lowering their reliance on SUPs are shared by the MIA amongst the industry community.