Queensland's flagship fisheries patrol vessel is looking shipshape and back on the water after a major refit which supported local marine industry jobs.
Minister for Agricultural Industry Development and Fisheries Mark Furner said the Queensland Government allocated contracts valued at $2.1 million to Brisbane shipyards to refurbish four vessels.
"This two-year project has invested directly into the Queensland economy and benefits the local workforce at the Murarrie marine precinct where hundreds of staff, apprentices and contractors are employed," Mr Furner said.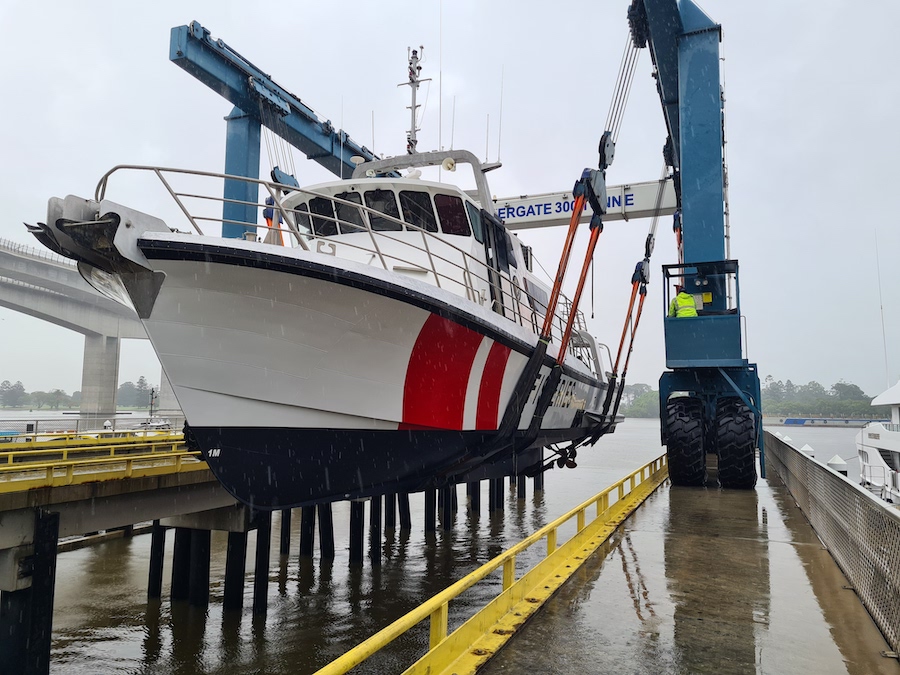 "Rivergate Shipyard recently completed the half-life refit of the KI Ross which is the largest vessel in the Queensland Boating and Fisheries Patrol fleet.
"Aus Ships managed the refit of the three rigid hull inflatable boats Dogtooth, Nudgee and Paluma."
Mr Furner said the 24-metre offshore patrol vessel KI Ross commenced its half-life refit in early March 2020.
"The vessel's two 1100 horsepower V12 Caterpillar engines and gearboxes have been serviced back to original condition for the first time since the boat joined the fleet in 1999, with all of the wheelhouse electronics replaced with state-of-the-art new technology," he said.
"The KI Ross is an integral part of the Queensland Boating and Fisheries Patrol, capable of patrolling 200 nautical miles out to sea, with a key focus on compliance in the East Coast Trawl fishery which contributes $170 million annually to Queensland's economy.
"Skippered by Senior Field Officer Cherelle Broughton, the vessel and her crew of five fisheries officers are back on board and preparing for patrols off the Queensland coast."
KI Ross is named after deceased district officer Kenneth Ivan Ross who started as a fisheries patrol officer in the late 1960s and progressed through the ranks to district officer at Yeppoon.
Ken was a skipper of many of the Queensland Boating and Fisheries Patrol's offshore vessels working in wide-ranging areas from Moreton Bay to the Torres Strait.
Additional background information about refit of the other three fisheries Queensland vessels
Dogtooth: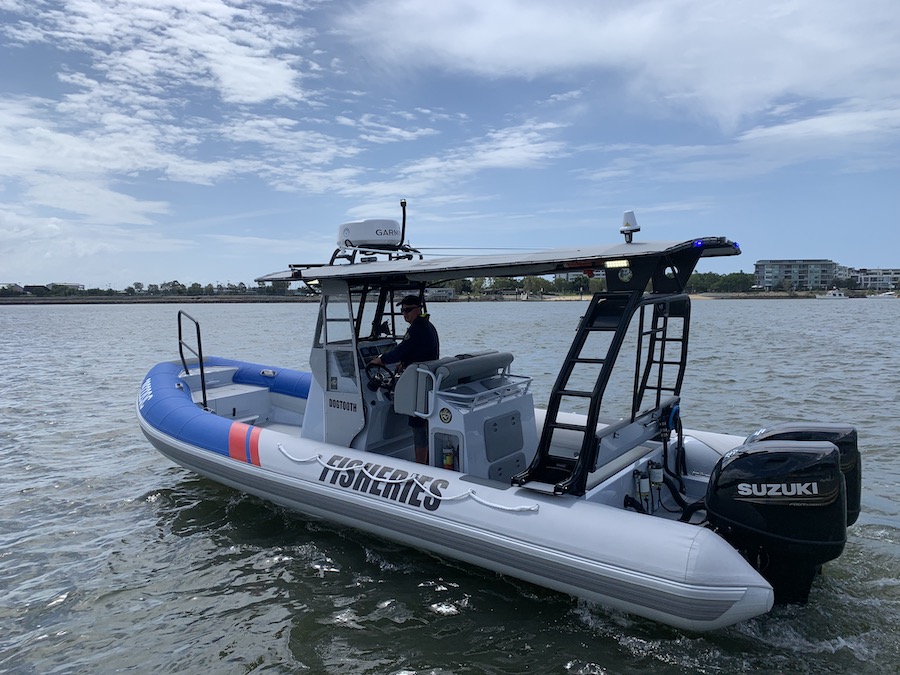 Based and operates out of Port Douglas and is used for fisheries, boating safety and marine park compliance in Far North Queensland
Vessel is 7.6m in length and was originally built and purchased in 2009
Twin 140hp outboards are being replaced
New electronics package with satellite communications
New tubes, covers, paint
Nudgee:
Based and operates out of Pinkenba and is used for fisheries, boating safety and marine park compliance in Moreton Bay and adjacent waters
Vessel is 7.6m in length and was originally built and purchased in 2009
Twin 140hp outboards are being replaced
New electronics package with satellite communications
New tubes, covers, paint
Paluma:
Based and operates out of Townsville and is used for fisheries, boating safety and marine park compliance in North Queensland waters
Vessel is 5.9m in length and was originally built and purchased in 2010
Single 150hp outboard is being replaced
New electronics package with satellite communications
New tubes, covers, paint
Trailer being replaced