The Marina Industries Association (MIA) is pleased to announce that the uptake of the Early Bird offer means the Marinas22 International Conference and Trade Exhibition is on track to be the biggest and best event yet.
Conference Chairman Mike Harvey said, "We were blown away by the interest from the industry, the exhibition space has been sold-out for some time now, surpassing the attendance from previous years; the rush of early registrations shows the industry's commitment to attend the conference on the Gold Coast from 23-24 May."
MIA CEO Suzanne Davies commented, "The theme for Marinas22 is Inspiring Business Success; the great line up of speakers will deliver relevant, timely and thought-provoking content designed to inspire delegates to capitalise on the strength of the industry".
The MIA was also encouraged by the number of registrations from New Zealand and South East Asia, Davies commented, "With open borders and easing COVID-19 restrictions in most jurisdictions, Marinas22 will provide a great opportunity for the industry to network with colleagues from around the world".
The Marina Industries Association's key biennial event, originally planned as Marinas21 was postponed by a year and will now be held at the newly refurbished JW Marriott Gold Coast, 23-24 May 2022, conveniently timed to follow the Sanctuary Cove International Boat Show.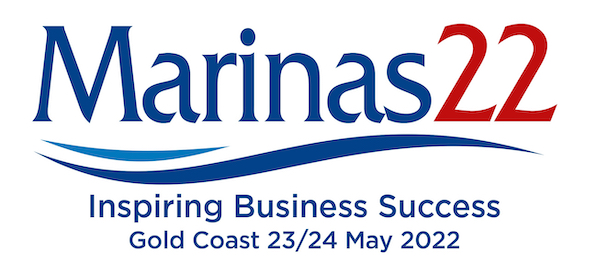 The 24 conference sessions at Marinas22 incorporate plenary addresses which tackle broader industry issues, workshops that focus on specific operational matters and sessions that will explore and showcase the opportunities and innovations of the future.
The Exhibition component provides delegates with the most efficient and effective way to keep abreast of the products and services available on the market. There are more than 40 industry suppliers showcasing their product offerings. A list of exhibitors confirmed to date can be found at www.marinas22.com.
Marinas22 incorporates plenty of time for delegates to network. In addition to the extended breaks where delegates can meet with the exhibitors, three social events provide time for industry to reunite old friendships, make new connections and celebrate the growing success of the industry.
Marinas22 is not to be missed, to book your place visit www.marinas22.com.