The Sydney International Boat Show (SIBS) sets sail for a celebration of all things aquatic when it returns from 28 July to 1 August 2022 to the International Convention Centre (ICC) Sydney and Cockle Bay at the iconic Darling Harbour.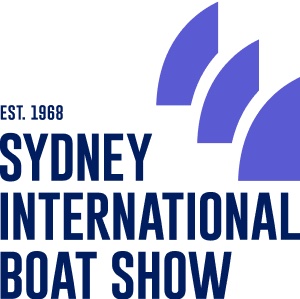 With recreational boating continuing to be a standout leisure activity for Australians, SIBS 2022 is the ideal opportunity for exhibitors to get on board, showcase their products to a passionate audience and ensure their brand is top of mind for customer enquiries.
The eagerly anticipated event has already attracted a raft of industry-leading exhibitors with an expansive indoor display space and a 5,000sqm open-air Event Deck and is set to attract more than 60,000 boating enthusiasts when tickets go on sale in May 2022.
SIBS 2022 welcomes a fleet of premium brands showcasing the latest innovations on the water, presented by Sunseeker, Princess, Fleming, Performance Cruising Yachts, Windcraft, Palm Beach Motor Yachts, Flagstaff Marine, Multihull Solutions, Multihull Central, Iliad, Whitehaven, d'Albora, Chapman Marine and Short Marine.
Trailer boats, watersports and inflatable craft will have a prominent presence at SIBS 2022 with the likes of Insinc Marine, TR Marine, Hunts Marine, GME Marine, Waves Overseas, Sirocco Marine, GRE Marine, Hobie and Whitewater Sports Marine on board.
The latest engines, marine technology, gear and gadgets from Volvo Penta, Mercury Marine, FLIR Maritime, Garmin, Raymarine, Stella Systems, Dometic, Boating & RV, Navico and GME will also be on display.
The 53rd SIBS event will be presented in a new partnership between the Boating Industry Association (BIA) and Mulpha Events, owner-operator of the Sanctuary Cove International Boat Show, at the iconic Darling Harbour location.
BIA Vice-President Andrew Fielding said SIBS 2022 is shaping up as a fantastic event with a new outlook and an energised experience that will appeal to seasoned sailors, boating lifestyle enthusiasts and fun-loving families alike.
"Flowing on from the record level of interest in boating as a leisure activity across Australia, we are delighted to see the wave of interest in SIBS 2022 with many of the industry's top brands and businesses already on board for this year's event," Mr Fielding said. "We look forward to delivering a world-class Boat Show with widespread appeal at the iconic Darling Harbour site and showcase our exhibitors, partners and the wider marine industry to an enthusiastic audience."
Mulpha Events General Manager Johan Hasser said the calibre of exhibitors is testament to SIBS' reputation as a world-class event.
"SIBS 2022 will showcase the fun of being out and about on the water with a particular focus on recreational boating from stand-up paddle boarding and personal watercraft through to power boats, inflatables and sailing yachts to inspire adventure and promote a fun and active marine lifestyle," Mr Hasser said.
Insinc Marine owner Troy Durham is thrilled for the return of SIBS where the Central Coast marine dealer will debut the brand-new, Australian-made Baysport 700 Sports Half Cabin as well as the latest vessels in the fibreglass offshore cabin boat range.
Show attendees can also expect to see a wide range of the latest Quintrex models alongside a large display of Crownline outboard and sterndrive boats and Mercury outboard engines. "SIBS has always been a major market for boat owners and potential boat buyers to see a comprehensive display of new and up-to-date products in the one place," Mr Durham said.
"After two years, people will be eager to see all the new innovations and we are looking forward to showcasing our latest products and services to new potential customers."
TR Marine and Hunts Marine will join forces at SIBS to create a super stand within the ICC, displaying some of Australia's leading trailer boats including Quintrex, Yellowfin and Revival. "SIBS is the perfect time of year to take advantage of buyers looking to get out on the water for summer. It's the biggest show on the Australian boat show calendar and it always delivers quality leads," TR Marine Managing Director Ian Tricker said.
Hunts Marine Managing Director Jon Hunt added: "As a family-owned business, we always look to showcase the best value and experience for attendees, and we're thrilled to exhibit alongside our friends at TR Marine to bring a wow factor to the event."
Long time SIBS exhibitor GRE Marine will bring the latest models from Australian manufactured Axis, Northbank and Malibu boats, including the new 2022 Malibu Wakesetter 21 LX and 2022 Axis T220.
GRE Marine Owner Karin Manns said a selection of 20-foot to 23-foot boats in the Malibu Wakesetter range will be on display as well as Northbank fishing boats with Honda outboards.
"We have been a part of SIBS since 1998 and look forward to showcasing our Malibu wake boats again alongside Axis sports tow boats and Northbank fishing boats after seeing strong demand all year for these marine leisure brands," she said.
Sunseeker Australia Director Brad Rodgers said SIBS is an unmissable event for marine exhibitors to get on board and display the latest models in front of boating enthusiasts.
"Sunseeker will have several of its luxury performance motor yachts on water within a purpose-built display and we are thrilled to be able to showcase our range at SIBS in front of keen boaties and marine industry again," Mr Rodgers said.
Transport for NSW is proud to sponsor SIBS again in 2022 and recognises the opportunity the Show presents to promote safe and responsible boating, said Bernard Carlon, Executive Director of Centres for Road Safety and Maritime Safety at Transport for NSW.
"SIBS provides new or entry-level boaters with the chance to explore a variety of boating activities and products available and allows our Boating Education Officers to share safety advice and engage with new, returning and experienced skippers at the Boating Safety Zone," Mr Carlon said.
Exhibitor spaces for SIBS are still available – don't miss out on your opportunity to get on board and be involved in one of the largest marine lifestyle events on the international boat show calendar.
To register as an exhibitor and sign up for the latest news, exclusive announcements, and updates on ticket sales, visit sydneyboatshow.com.au
The 53rd Sydney International Boat Show (SIBS) returns from 28 July – 1 August 2022, at the ICC Sydney & Cockle Bay. Attracting more than 60,000 attendees and 245-plus exhibitors, it is Australia's largest marine lifestyle showcase. Proudly supported by Partner in Safety – Transport for NSW.