The Queensland Palaszczuk Government's commitment to skills and training remains a priority with more than $1.2 billion invested to continue delivering high quality training and creating exciting career pathways for Queenslanders.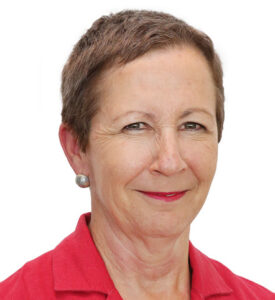 Minister for Training and Skills Development Di Farmer said the 2022-23 State Budget investment would build bright futures for Queenslanders and strengthen the state's economy.
"Every dollar we invest in skills and training for Queenslanders pays dual dividends by enriching the lives and employment prospects of students and by fuelling the state's economy with a highly trained workforce," Minister Farmer said.
"This budget allocation is on top of the $1 billion invested in training and skills in 2021-2022 as part of Queensland's economic recovery.
"Our investment last year saw more than 52,000 Queenslanders starting as an apprentice or trainee, an incredible 63 per cent increase from the previous financial year.
"The Queensland Workforce Strategy 2022-2032 is set to be delivered and will have a focus on expanding training and skills programs to ensure we have homegrown talent to relieve pressure on employers now and into the Olympic decade.
"The strategy follows on from consultation with industry leaders and regional stakeholders through the Queensland Government's Workforce Summit in March and has a clear plan to deliver the skilled workers we need across the state.
"Investing in skills and training means we're equipping people right across Queensland to be job ready and confident to take on satisfying employment and help contribute to their community.
"We know that jobs change lives and with the growth of Queensland's emerging industries like renewable energy and hydrogen, comes life-changing opportunities," she said.
"We aim to fast track the development of the industry and ensure Queensland is the global supplier of choice for green hydrogen, but first we are training the skilled workforce ready to drive this exciting new sector.
"From emerging industries to time honoured trades, Queensland training providers such as TAFE Queensland, deliver practical and critical skills across a broad range of industries so that every Queenslander, no matter who or where they are, has access to a high-quality vocational education."
For more information about the State Budget visit budget.qld.gov.au.