By Oscar Siches CMP, GMBA Spain.
Macho and quarrelsome, he was saved by the tales he created in the minds of those who read him. I came across "The Old Man and the Sea" when I was 13 years old, and throughout reading it, I developed an admiration for the fish, a dislike and fascination for sharks, a compassion for Santiago and a certain boredom at the long description of his thoughts.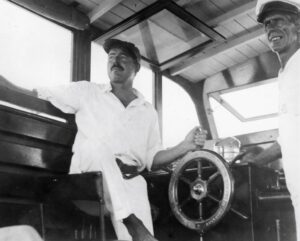 That reading left its mark and led me, years later, to look for other of his works that took place at sea. "Islands in the Stream," posthumous, is a story that takes me with almost telepathic meticulousness to the Caribbean I met in Bimini and the Bahamas in the late 70's. I became interested in the person, the Ernest Hemingway who was born, lived three lives in a single lifetime and shot himself with his shotgun of choice 19 days short of his 62nd birthday, when he realized that he could neither control nor run away from his ghosts anymore. With "To have and have not" I confirmed myself as a horny South American because what comes back to my memory is Lauren Bacall in her 30s, the heroine of the movie based on the book, playing a tough girl with legs as long as from Cuba to Miami. The book reading is great.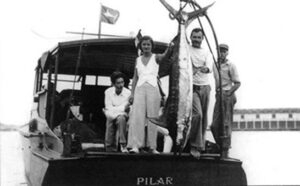 Hemingway lived in Cuba from 1939 to 1960, and his visits to the fishing village of Cojímar and long talks with the local fisherman Gregorio Fuentes, originally from the Canary Island of Lanzarote and future skipper of the "Pilar", were the basis for "The old man and the sea" and its main character, Santiago. This novel won him the Púlitzer Prize in 1953 and the Nobel Prize (Literature) in 1954. Hemingway always liked challenges.
He had to permanently prove how macho he was: he did it as a war correspondent, hunter in Africa, fishing marlins in the Gulf Stream off Cuba or the Bimini Islands where he kept sharks away from his catches with a Thompson submachine gun that he always carried on board, and befriending bullfighters what would, by being close to them, associate his image to the tough, bravest guys.
More than the sea, he liked deep-sea fishing, fights in bars and shagging anything that moved. In 1934 he commissioned Wheeler Shipbuilding, Brooklyn Shipyards, New York, to build his "Pilar", a nearly 12m mahogany and oak motorboat. He paid her $ 7,495 that he requested in advance for the articles he would write, to Arnold Gringich, editor of Esquire magazine. "Pilar", nickname of Pauline, his second wife, had a Chrysler 75 HP gasoline engine with which it reached 16 knots, and a smaller Lycoming engine (also gasoline) each with its shaft and propeller. The Lycoming served to propel Pilar at a very low speed when she dragged the baits. Hemingway was a heavy spender, he liked partying and luxury. He did not go through money difficulties because he married wealthy ladies and knowing that his novels always sold, the publishers advanced what he needed when he was short of funds. "Papa", a nickname that he gave himself and by which his followers know him to this day, vividly described scenes of fishing, seduction and bravery, but we nautical enthusiasts lack reading how the waves hit the bow and exploded In an uncontrollable spray, how the clouds could almost be touched with the hand or how the roll knocked down the beer bottles from the cockpit table. Gregorio Fuentes was in charge of the Pilar until Papa's death, and he was the one who really knew about the sea. He died of cancer at the age of 104 there, in Cojímar, stating that he longed for his fishing trips with Papa every day. He who was the inspiration for the character Santiago could not enjoy the story: Gregorio did not know how to read or write.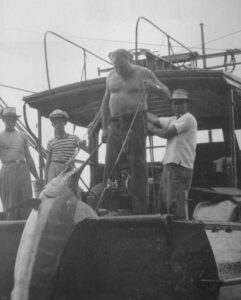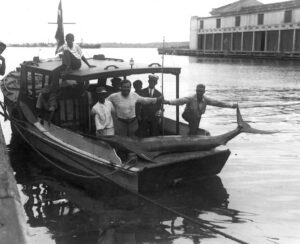 Oscar Siches, CMP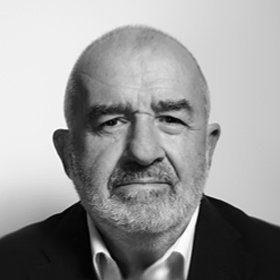 With navy school background and as offshore racing and cruising yachtsman, Oscar Siches has broad experience in the boating industry having skippered sail and power yachts in the Mediterranean and the Caribbean, both for private and charter clients.
Oscar gained first hand knowledge as partner and manager of two marinas in Palma de Mallorca, over a period of 15 years. He consultants on the design and operation of marina projects in various countries, and is a designer of customized marina elements.
He was a Certified Marina Manager and is now a Certified Marina Professional, and member of ICOMIA's Marinas Committee, member of PIANC Recreational Navigation Committee, Convenor (coordinator) of Work group "yacht harbours" at the ISO organization and founding member of the Asia Pacific Superyacht Association and the Global Marina Institute, where he served 6 years as a director.
In the last 14 years Oscar has been a speaker at more than 30 marina conferences in 12 countries. He is one of the main contributors to Marina World magazine, a columnist in a local Mallorca nautical publication and his articles are widely enjoyed in many international publications.
Oscar was also recently awarded The ICOMIA Marinas Group (IMG) "Golden Cleat Marina Award'. This is a newly created distinction designed to honour outstanding individuals who have demonstrated a true commitment to the global marina community throughout their careers.
Oscar is fluent in Spanish, English, French, Italian, Portuguese and Dutch, and has general notions of German and Greek.
Oscar is based in Spain. Those wishing to contact Oscar can do so on +34 667 494 858 or email at
Global Marine Business Advisors (GMBA) and its associated website www.gmba.blue are not registered legal entities. GMBA is a network of independent marine industry advisors. In all articles the opinions expressed are those of the author and does not necessarily reflect those of GMBA