Straddle Carrier Courses Across Australia – Spots Still Available!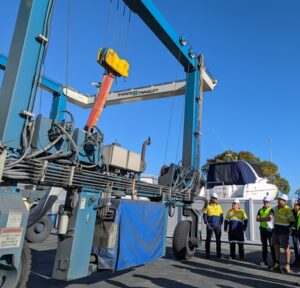 To meet huge industry demand for Straddle Carrier operators, the 2-day Straddle Carrier Course will be held in several locations across Australia.
The course provides participants with practical information on all facets of straddle carrier / travel lift maintenance and operations.
Upcoming course dates:
QLD: 11-12 June
VIC: 2-3 July
NSW: 23-24 July
Click here to register
MM Course in Tasmania – Register now!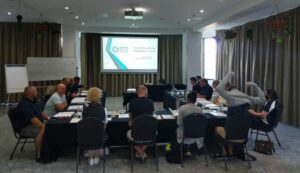 The Global Marina Institute (GMI) endorsed 4-day Intermediate Marina Management (IMM) course will be held in Tasmania from 14-18 August 2022. It will be conducted as a non-residential course, and accommodation will be available close to the venue for those travelling from interstate.
The IMM is aimed at managers and supervisors who are in the early stages of their marina management career and seek to sharpen their industry knowledge and management skills. This course is designed to provide fast-track training in the critical issues of marinas and is also an essential course in a career path leading to the Certified Marina Manager Certification.
Click here to register
NEW – Online Work Health & Safety Course – Live from 20 June
Live from 20 June
This 2 hour online, anytime course is another course designed for new starters to the marinas. It will provide new marina employees with an understanding and awareness of the risks they may encounter while working in a marina environment, essential WHS rules and regulations, safe work practices and will help to develop a safe work culture. Course fee for members $160. Non-members $250
Click here to register
Upcoming Virtual Courses – Nautilus Marine Emergency Preparedness & Oil Spill Response Courses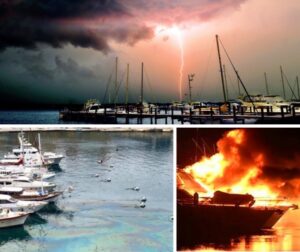 Both courses are delivered in two parts with a self-paced learning module followed by a scheduled virtual session with an experienced industry professional.
Vital for all employees, the Emergency Preparedness Course examines common emergencies marinas should be prepared for. It explains the requirements of an Emergency Response Incident Management Plan, risk assessments and responses. Participants review case studies and video material. The live session is on 13 July via Zoom.
The Oil Spill Response Course will equip marina employees with the information and knowledge of how to recognise, report, respond to and clean up an oil spill incident at a marina. The live session is 30 June via Zoom.
Member price: AU$120; Non-member price: AU$220 excluding GST.
Oil Spill Response Course – Click here to register
Nautilus Marine Insurance Emergency Preparedness Course – Click here to register