The Boating Industry Association of Victoria has called for nominations for the 2022 Apprentice of the Year awards.
Awards will be presented for;
Marine Mechanic
Boat Building
Marine Trimming Apprentices
Apprentice of the Year – the coveted overall award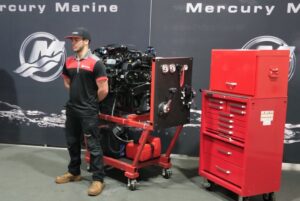 This is the 14th year that the Awards will be presented. This year, the Awards are being presented as part of the Melbourne Boat Show on Thursday 20 October. The nomination deadline is Friday 26 August 2022.
Click Here to see the nominee requirements and the nomination form. Nominations close Friday 26 August via email to