Outdoor Connection Partners re-launches Jobe Sports in Australia & New Zealand – A Market Leader in Watersports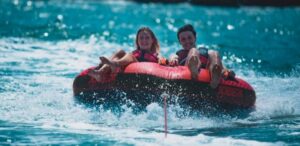 Outdoor Connection Partners has announced the acquisition of Jobe Sports from watersports distributor J&M Sports earlier this year. In the time since, the team at Outdoor Connection Partners have worked on re-launching one of the world's leading watersports brands for Australian and New Zealand customers.
"We are pleased to welcome the Jobe Watersports brand for Australia and New Zealand into Outdoor Connection Partners' growing portfolio. This first acquisition is another milestone in our plan to become a leader in the outdoor lifestyle and leisure industry", mentioned Matt Ng, Managing Director of Outdoor Connection Partners.
"Over the last 20 years, working closely with their fantastic network of retailers, J&M Sports have built the Jobe brand into an amazing business. Their passion and commitment to delivering a great experience, whether it be in product innovation, community engagement, or customer service, has seen Jobe grow to what it is today."
As a part of the re-launch, Jobe Watersports will expand its watersport offering – retaining it's core business in kneeboards, waterskis and wakeboards, while expanding into new categories such as stand up paddleboards, towables, life jackets, wetsuits and rope handles – offering retailers and customers one of the most comprehensive watersport ranges in the market starting this summer.
Jobe Sports has a long heritage in getting more people out on the water. Founded in 1974, Jobe is a community, a global movement, a family of real people, who are discovering the beauty of watersports. We develop our products with the greatest care and highest quality materials. Join our family and share in our love for watersports.
https://guide.jobesports.com/dealerguides/watersports2022-export/