We've all watched the Oscars. All the 'stars' on the red carpet, gushing on stage when they win a category, name-dropping and thanking everyone they can think of – not forgetting their mothers! It is undoubtedly narcissistic and to some extent self-serving – but we all watch it and it does the participants, even as just nominees, no harm in their search for greater publicity and awareness of their 'brand'.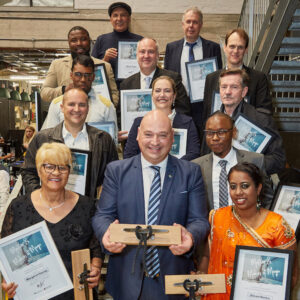 And so it is with award ceremonies in our industry. It may look like an excuse for a good dinner and a night out on company expenses while we pat each other on the back and hand each other dubiously styled 'nautical' trophies but there is a competition and whether the winners are technically the most superior, they have communicated it best to the judges and that's what's important and makes award ceremonies relevant.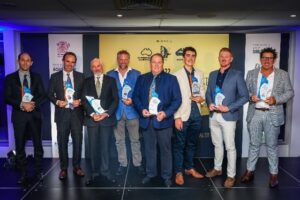 To win an award you have to have done something new, well or for a long time, but not only that, you are using the award ceremony to tell everyone about it. It is a means to notice and be noticed, to be driven along with the impetus of the ceremony but then to drive the publicity offered by the awards to build the business. After you have extolled the virtues and technical prowess of your product so many times there is nothing better than third party approval of that
product in the form of an award that can be trumpeted loud and clear to your desired market. It indicates that your product or service is amongst the best in its category and that there is a compelling argument to check it out.
To win an award category, however contrived you might think it has been, is a golden marketing tool to be used at every opportunity to spread the word about your business. But you have to be in it to win it, so next time the opportunity presents itself to take part in such a competition, don't say to yourself that you don't like going to industry dinners, think longer term about what you could do with the PR from winning a category. It's not the prize, it's what you do with it!
David Lewin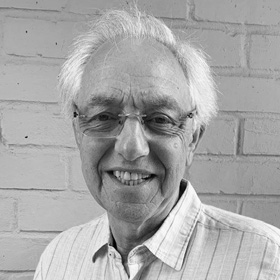 After 14 years in the fashion clothing industry where he trained in Germany as a production engineer, David started his own business producing protective sports clothing for sailing, country sports and skiing. Having sold it after 17 years he spent 9 years running a mail-order and internet based marine retail business. Thereafter he bought into a marine and specialist paint manufacturing company whilst consulting for various electronics companies developing MOB systems and also for a major German lifejacket manufacturer. Latterly he has been developing the UK market for a large French boat interior furniture producer.
Whilst doing this, he worked his way through various committees to become President of the British Marine Federation (rebranded to simply "British Marine" in 2015), Vice Chairman of National Boat Shows, Vice Chairman of ICOMIA and a Council Member of the RYA.
He has now worked in the marine industry for nearly 40 years.
David is based in the UK. Those wishing to contact David can do so on +44 7767 687 987 or email at
Global Marine Business Advisors (GMBA) and its associated website www.gmba.blue are not registered legal entities. GMBA is a network of independent marine industry advisors. In all articles the opinions expressed are those of the author and does not necessarily reflect those of GMBA.
Those wishing to contact GMBA in Australia can do so through MaryAnne Edwards medwards@gmba.blue or call +61 412 916 036