The Boat Show season kicks off in just on two months and there are some important boxes to tick off as you prepare for success. I will condense the following into five (5) easy to implement 'Tacktics' (see what I did there).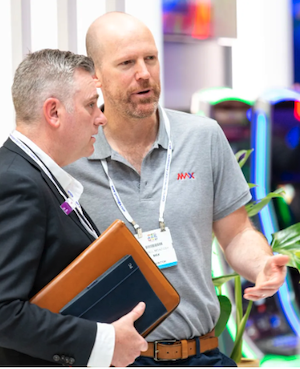 Whether your participation is some kick-ass crazy big stand or you are dipping your anchor in the water (see what……..) for the first time with a small booth, preparation is the key.
Craptacular analogy coming….. Think about a day out on the water for a motor, sail, fish or whatever. It is never a great approach to just 'wing it' and hope for the best. Too much is left to chance. A trade show also requires a planned approach to give the best chance of success.
At the moment, we still have time to set some serious goals for the show(s) and these are what will drive all of your other actions between now and the event(s).
1. Goal Setting
The basis for any good performance at a trade show. What is it you want to achieve at the event?
In setting these goals, it has to be something you can actually measure. Following the SMART (Specific / Measurable / Achievable / Realistic / Timely) system will allow you a guide to your actions but also help you measure the final result so you can learn for the next one.
An example of this would be: To achieve 50 qualified, new leads at the show. A new lead is defined by someone that hasn't previously done business with us, gets spoken to at the show and receives hard copy information from us at the stand.
It is purposefully specific as there could be a number of people 'qualifying' leads and they need to be measuring lead by the same parameters.
2. Free Marketing/PR opportunities
On top of what you can do with your own website, social media and advertising, what opportunities are available through the organisers to get you some good, free exposure in the lead up to the event.
The show website may have an exhibitor listing which allows you to upload company details, pictures, what's on offer information, etc. The show also wants to get as much publicity as possible and what the exhibitors have to offer (especially if it is new and/or of solid interest) is what they crave. Make sure the organisers and/or their PR support are aware of what you will bring to the event.
3. Stand Stocktake
Are you across all of the details of your exhibitor space / stand? Are walls included? Carpet? Power? Is there anything that you need to order to complete your stand or help design it (eg – banners, marketing material). Everything is taking much longer to produce and lead times have been stretched since Covid. Some of this is fair and some of it is a convenient excuse for poor time management. However, the result is the same. If you don't order early enough, it is your problem when it doesn't arrive. Get cracking.
4. How do you decide on what staff to have at the show
If you are planning on taking the same old folk from previous shows, please think again. Whilst these staff may be terrific, they could also represent your greatest problem. Be strategic in who you bring. I measure this suitability in three ways. 1. They actually want to be there. 2. Their attitude and ability to think quickly on their feet suits a trade show. 3. They can perform one of the pre-defined roles you have on the stand. Yes – pre-defined roles. Please don't dump a heap of warm bodies on the stand.
5. Have one person responsible for lead capture and follow up
This doesn't mean one person has to receive all of the leads on the stand and then follow them up. It simply means having one person accountable for the lead capture and follow up. Oh, and don't give this job to the office junior. This must be owned by a very trustworthy person in the business who will provide straight answers and ensure that all leads get the attention they deserve from the appropriate people.
Follow-up is consistently the 'poo sandwich' in the exhibitors picnic basket and very special attention is needed to ensure this part of the performance goes well.
I trust these 'tacktics' have been helpful.
If you would like some help getting ready for your upcoming boat/trade show, please get in touch with me. I can help anyone from first-timers needing guidance through to seasoned exhibitors that may need a different set of eyes to help them win again. I can help train you and your staff for better show success.
For more information visit www.tradeshowtraining.com.au or call me on 0431 334 856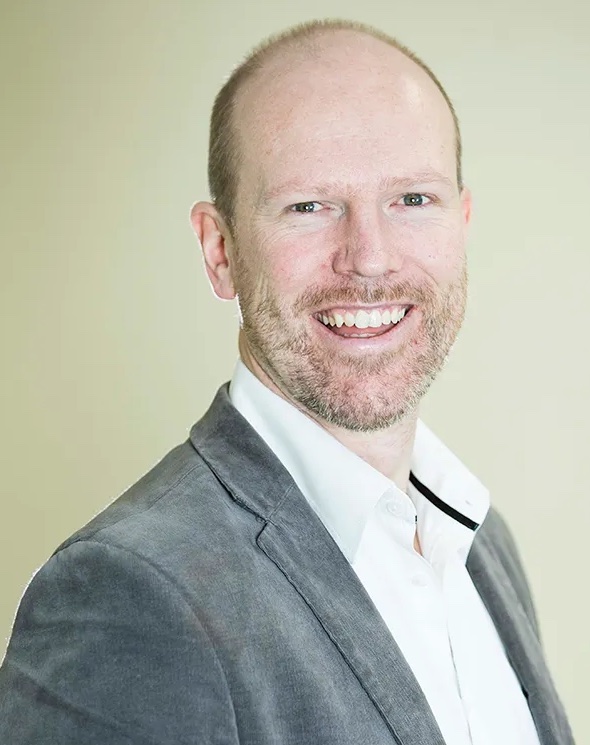 Russell McIntosh has been working in consumer and trade shows for over 20 years, including long stints at exhibition organisers Exhibitions & Trade Fairs (ETF) and Diversified Communications. He fully understands the opportunities that exist for exhibitors at a consumer or trade show.
Russell has had extensive experience on the inside of a trade show booth, exhibiting as part of his roles at leading foodservice equipment manufacturers, Meiko and EcoCanopy. More recently, he has been on the inside of the booth for clients that struggled to man them coming out of Covid. He has very current experience on what challenges lie in front of exhibitors to get the best results from a show.
He has an insider's understanding of the show industry, and is well connected across the exhibition organiser network, having built and maintained a career's worth of valued and valuable relationships. He is honest, down to earth and flexible.
Russell has a Bachelor of Business majoring in Marketing from Monash University.