The Palaszczuk Government backs-in maritime jobs and skills with $21 million to support the sector
More jobs and training to be delivered under the Backing Queensland Maritime Jobs program
Updates made to the priority skills list to assist maritime workers with developing skills
The Palaszczuk Government is delivering on its commitment to training and growing the State's maritime industry.
More than 40 grants have been awarded under the Backing Queensland Maritime Jobs program (BQMJ). The investment by the Palaszczuk Government will fund 11 new position within the industry, while also supporting another 32 training opportunities for workers to up-skill across the State.
Backing Queensland Maritime Jobs is administered by Maritime Safety Queensland (MSQ) and is a key election promise. The program is designed to create a larger and more resilient sector to reduce the reliance on foreign-flagged vessels and the risks to the state's supply lines.
A skills analysis conducted by MSQ found a shortage of specialised on-water jobs and a lack of qualified staff in certain marine operations. This was also endorsed by an independent Maritime Industry Consultation Group.
The BQMJ initiative provides financial assistance through three grant programs targeted across Maritime training, employment and coastal shipping.
Applications for the employment and training grant programs have now been finalised.
11 of the successful applications under the employment program will be on-water maritime jobs with qualification levels to work on international trade vessels.
The Palaszczuk Government is also funding another 32 training courses to be provided by 10 registered organisation across the state. This will give current workers in the sector an opportunity to develop their skills and progress their maritime career.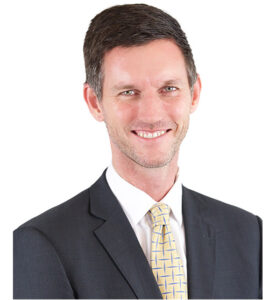 Transport and Main Roads Minister Mark Bailey said "The Palaszczuk Government is determined to make sure we continue to build a competitive and highly skilled maritime industry.
"Global economic conditions are highlighting just how important secure and reliable supply chains are for keeping costs down.
"Ensuring a strong domestic maritime sector will help our State to better respond to international challenges.
"It's great to see these important employment and training opportunities that have been awarded they will be benefit not just local communities but the future of the sector.
Maritime Union Australia's Queensland Branch Secretary Jason Miners "I thank the Palaszczuk Government for its clear plan to strengthen and protect domestic seafaring.
"By investing into the workforce, the Palaszczuk Government is creating opportunities for locals wanting to enter the industry, and ensuring our long-term viability.
"We must reduce the reliance on foreign flag-of-convenience vessels and this investment is helping to make us more resilient and self-reliant."
For more information on the Backing Queensland Maritime Jobs initiative, go to: https://www.msq.qld.gov.au/about-us/maritime-jobs.