The iconic Sail Melbourne and Sail Sydney regattas are once again set to take place this summer, with competition heating up in preparation for the Paris 2024 Olympics.
There will be a shift in dates this year, with both events taking place in December in order to meet Olympic qualification requirements.
Sail Melbourne in its 29th year will be organised and hosted by the Royal Brighton Yacht Club (RBYC from the 30th of November to the 3rd of December. Sail Melbourne will also once again include the Australian Para Sailing Championships and will play host to all manner of Olympic and Invited classes.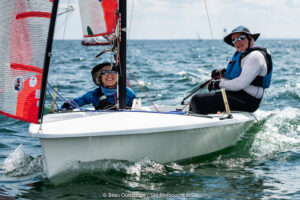 Sail Sydney will run from the 9th to the 18th of December this year and will include the Oceania Olympic Qualifier for the Paris 2024 Olympics, Formula Kitefoiling and Windfoiling Nationals. Organised in partnership by Woollahra Sailing Club (WSC), Sail Sydney will take place across two separate venues – WSC and Georges River Sailing Club (iQFOiL and Formula Kitefoiling).
Dan Smith, Sailing Manager at WSC is excited for what the summer has in store for Australian sailors.
"Sail Sydney is a highlight on the racing calendar each year and we look forward to welcoming national and international competitors to our shores in 2023," Smith began.
"Sail Sydney 2023 will include a Botany Bay racing area for the Kite Foil and Wind Foiling classes which is sure to be exciting as the bay is filled with the speed and adrenaline of these disciplines.
"With large numbers of competitors expected across Olympic, Youth, Junior and invited classes we look forward to providing sailors an enjoyable event with world class facilities, quality race management and organisation," Smith said.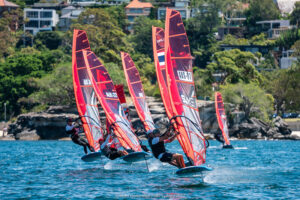 At Sail Sydney, the Olympic classes will compete from the 9th to the 15th of December. Registration will take place on the first and second day, with racing commencing on the 11th and culminating in the all-important medal races scheduled for the 15th.
Racing for the invited classes will overlap by one day, with racing scheduled from the 14th to 17th of December. In addition, the Optimist class will race on the final three days of the event, from the 16th to the 18th of December.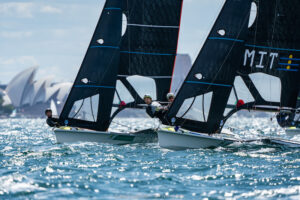 In speaking about the event, Smith also noted the important of volunteers within the regatta landscape and expressed his thanks to those who will put their hand up for this year's event.
"Volunteers are crucial and essential to the success of the regatta, and we look forward welcoming new and previous volunteers this year," said Smith.
"Australian Sailing qualification courses and Sail Sydney volunteer training days are a great way to upskill and prepare, if you would like more information on volunteering for the regatta, please contact WSC."
Visit the event websites for more information about the regattas.