The team at Performance Cruising Yachts has announced that they have been appointed the exclusive Australian and New Zealand dealer for Italia Yachts.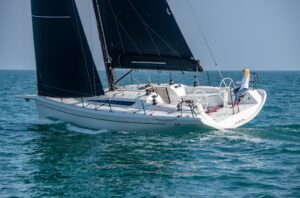 A premium performance brand, the Italia Yachts shipyard is based in Castelnuovo – Fano, on Italy's' east coast and produces outstanding pedigree racer/cruiser yachts from 33 to 71 feet along with an exciting new power boat range starting with the 43 Veloce.
CEO of Italia Yachts, Daniele De Tullio said: "We are delighted to appoint Performance Cruising Yachts as the dealer for our Italia Yachts range. We know Matt Hayes and his team will do an incredible job representing and growing the brand in Australia."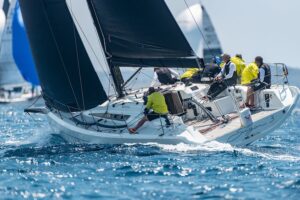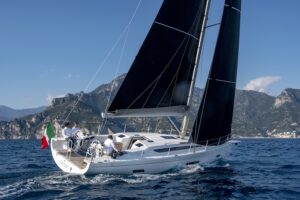 Matt Hayes, owner and CEO of Performance Cruising Yachts said: "We have been selling yachts into the Australian market for over 20 years and are ecstatic to have such a prestigious and globally renowned race winning brand as part of our growing portfolio of high quality and luxury models. I have been following the success of Italia Yachts for many years, seeing them amass a plethora of outstanding consecutive ORC World Championship Awards, European Yacht of the Year Award nominations and Best Performance Cruiser awards.
"Italia Yachts are carefully considered, expertly designed and built to an incredibly high standard to achieve a high performance yacht that can be pushed to the limit to win races yet still provide exceptional cruising comfort. They are semi custom-made for passionate and competent sailors" said Hayes.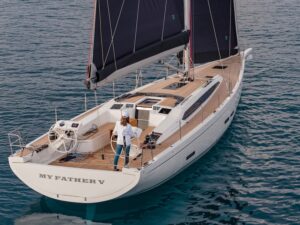 The Italia Yachts team is made up of professionals who, in addition to the experience gained in years of racing at the highest levels (European, World, America's Cup, Admiral's Cup), also have a deep knowledge of commercial, production, and industrial dynamics acquired over the years at leading shipyards and international industries.
The design of these unmistakable and aesthetically striking models has been led by Maurizio Cossutti and his team and began with the 9.98 model which is one of the only models across all brands to achieve back-to-back wins of the coveted ORC World Championships in 2015 and 2016.
The design brief is to create instantly recognisable, fast and high ergonomic yachts with an emphasis on positioning and loading of deck gear, and equipment. The working cockpit areas are large, open and comfortable promoting ease of movement. Below decks are defined by elegance and refinement with the use of high quality materials and hand-crafted finishes ensuring a pleasant and welcoming interior. This is evident throughout the range of six models and also now with the introduction of the first powered model, the new 43 Veloce set to debut later this year.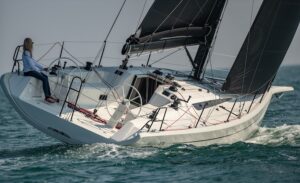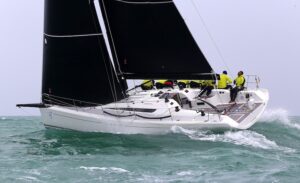 For more information on Italia Yachts, contact 02 9281 4422 or email