Australian maritime innovation will be at the forefront of this year's Indo Pacific International Maritime Exposition with the launch of the 2023 Innovation Awards.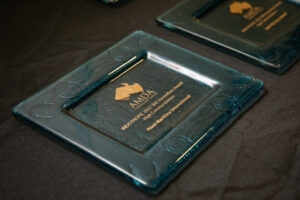 Exposition organiser, AMDA Foundation Limited (AMDA), presents the Awards in three categories which this year includes a boosted cash prize of $50,000 to each of the SME and Young Innovator winners.
Entries to the Innovation Awards are open to Australian companies or the Australian subsidiaries of overseas parent companies. The innovation could be a new product or service, or a new approach to business and will be judged on originality and understanding of user needs.
The Awards will be presented at Indo Pacific 2023 International Maritime Exposition, 7-9 November at the International Convention Centre (ICC) Sydney in the following categories:
Indo Pacific 2023 National Innovation Award
Indo Pacific 2023 SME Innovation Award, including a $50,000 cash award (previously $15,000)
Indo Pacific 2023 Young Innovator Award, including a $50,000 cash award (previously $15,000)
The Indo Pacific Innovation Awards are part of AMDA's greater Innovation Program which is also presented at the Land Forces International Land Defence Exposition and Avalon Australian International Airshow.
Since the Program's inception in 2013, AMDA has awarded $585,000 worth of cash prizes and presented awards to some 75 Australian companies and researchers.
AMDA Foundation CEO Justin Giddings said the AMDA Foundation Board recently moved to increase the award cash prizes to encourage local innovation at a critical time in Australia's industrial and strategic development.
"The AMDA Foundation board believes that now, more than ever, Australia needs a strong, resilient industry sector to support the Australian Defence Force and be a pillar of a smarter, stronger national economy. That sector needs to be innovative and export-minded as well as efficient," Mr Giddings said.
"A sum like $50,000 can make a significant impact on an SME's operations or the professional development of a young innovator."
For further information about the eligibility criteria or to submit an entry for the Indo Pacific 2023 Innovation Awards visit: https://indopacificexpo.com.au/innovation/awards.asp
Entries close Monday 14 August, 2023.