Barz Optics was established in 1996 when MD Kevin Barr developed a sunglass / goggle for use by surfers and sailors to assist in the prevention of Pterygium growth on their eyes (similar to a cataract but where the eye is trying to protect itself from exposure to UV, wind, salt, spray and glare).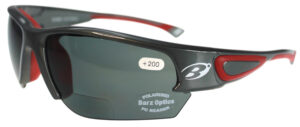 Over the last 27 years Barz have expanded their range to include sunglasses with floating frames and six different lens options. While Barz are probably the smallest international sunglass in the world they are by far one of the most innovative. Innovations like the award for the Most Innovative Australian Marine Product and a short listing for the prestigious DAME Award at METS Amsterdam.
For their Cabo floating frame (it has positive buoyancy in both fresh and saltwater) fitted with polarised photochromic with small bi focal readers in the base of the lens. The polarisation allows for great eye protection from UV and glare, while the photochromic enables the lens to lighten to Cat1 (about 15% darkness in no or low light) – it then darkens to Cat3 (75% darkness in full sun and UV). The readers are then available +1.50, +2.00 and +2.50 powers.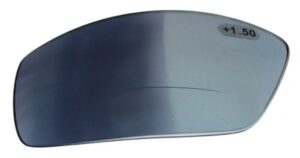 Barz in the last six months have increased their export base to include new distributors around the world. They include.
Shoreside International in the UK: represented by Sailsforce – a sales group of 6 who cover all of the UK.
Sahkoperamoottori in Finland.
Anjana International Industries in India.
Steve and Gaylene Parker: the new owners of Barz Optics in New Zealand.
Barz have also produced private label OEM products for Selden Sweden, Pantaenius, Ronstan, Fusion and GME in Australia as well as Watski Scandinavia and Compass 24 Germany.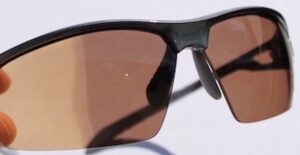 BZ our second brand was a collaboration between Scott Birdsall (a sailor, cyclist and triathlete and owner of Boat Shoes Online) and Kevin Barr (surfer, sailor) in 2017. Scott had seen what eye protective products Kevin was producing into the water sport markets (particularly lenses fitted with bi focal readers) and suggested there was a market for Photochromic Bi Focal readers for the cycle market (with it's generally older demographic.
BZ then produced a super lightweight sports wrap sunglass and fitted it with photochromic lenses that were Cat0 (clear in no light) that darkened to Cat3 (75% dark in full sun and UV) fitted with the options of no reader or readers with +1.50, +2.00 and +2.50 powers. Making them ideal for those who were optically challenged to read their bikes computers, change a flat tyre, read a menu mobile telephone etc.
BZ have since expanded the range 5 frames (including a narrower one to suit women or small face shapes) 4 different types of reader lenses – including transitions from clear to grey, HD copper to dark brown and 6 different mirror lens colours including blue mirror with readers.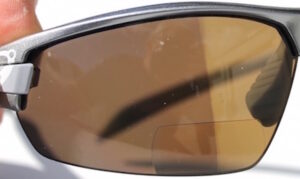 In the last 10 months BZ have actively sort to expand their range into other markets around the world – these included Paddle Expo in Lyon France, METS Amsterdam, The Dinghy Show in the UK, Canoecopia in the USA and the Hutchwilco Boat Show Auckland.
At these shows BZ released their lightweight frame fitted with and without Polarised reader lenses (the first company in the world to produce such a product).
Mid July BZ will expand their range even further to include Polarised High Definition Photochromic reader lenses (the first in the world to do so). The lens will transitions from Cat1 (light copper 15% dark) ideal in low light fog etc to Cat3 (Dark brown grey 75%) in full sun and UV. Lens power options will also be +1.50, +2.00 and +2.50.
Both companies are looking to expand their sales network both in Australia and overseas.
For more information visit: Barz Optics   BZ Optics