Rivergate Marina & Shipyard and AIMEX hosted their 13th annual VIP dinner Tuesday 23 May, rounding out a successful ASMEX conference.
Guests included conference speakers and superyacht industry proponents.
Once again, the venue was Ioesco Café Cucina in Sanctuary Cove's Marine Village, which was rippling with activity as exhibitors prepared for the 2023 Sanctuary Cove International Boat Show.
Steve Fisher, Rivergate's Director of International Business, and Director, Tom Hill welcomed guests on a rather reflective note following the news that Rivergate Shipyard & Marina was on the market – announced just the day prior.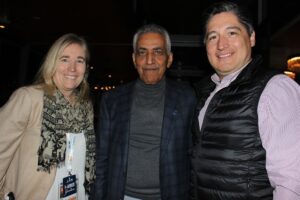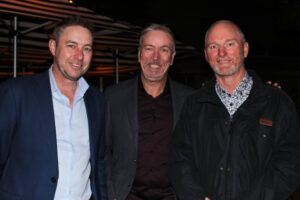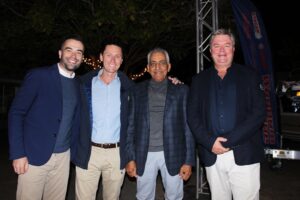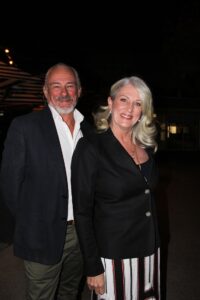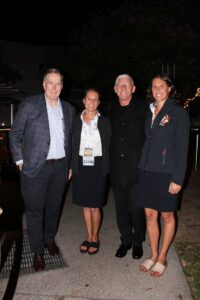 "We were all cognizant of the significance of one of Australia's largest and most respected shipyards going up for sale," commented David Good, CEO of AIMEX-Superyacht Australia.
"The dinner is such a tradition and such a wonderful occasion, we felt all the more grateful and appreciative of our partnership over the years."
According to David, the evening presented a unique opportunity for ASMEX speakers and attendees to meet and elaborate on the topics broached at the Conference.
"It was especially pleasing that the Co-founder and Chairman of Gulf Craft, Mohammed Alshaali was one of the keynote speakers at ASMEX. We were honoured that he joined us and shared his experience of steering the brand to global success over the past 40 years."
Another pertinent topic that flowed from ASMEX was the consolidation of ownership of shipyards and marinas in the US.
"Erin Ackor, President of the International Superyacht Society and Partner at maritime and aviation law firm Moore & Co spoke of how this model impacted vessel owners," said David.
"It was clear to all of us in the Australian industry that there's an opportunity for us to promote the benefits of our independent yards. Competition is a good thing for visiting superyachts and owners."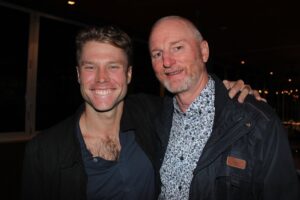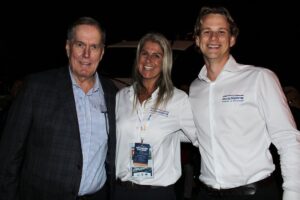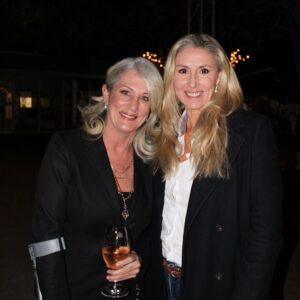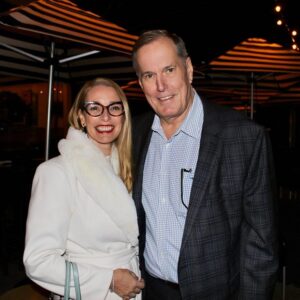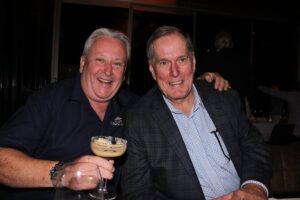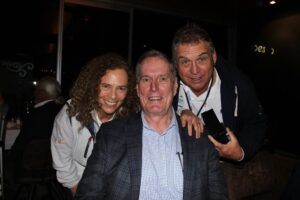 Jeremy Spear, AIMEX President and Managing Director of Spear Green Design said he has always enjoyed being part of the annual Rivergate AIMEX VIP event and he places great value on the symbiotic relationship between the two organisations.
"We appreciate and value Rivergate as they do us," he said. "Our industry is all about relationships and this dinner epitomises that.
"This year was especially poignant because Rivergate is now for sale, which is a phenomenal occurrence. It's a rare opportunity for somebody to buy into an established marina and shipyard with a global reputation."
The 2023 Conference and VIP dinner were remarkable for the calibre of international guests, continued Jeremy.
"There was such a depth of global industry luminaries who lent a powerful international element, and local speakers including Gavin Rooney from Volvo Penta and Captain Michael Gooding who spoke with such passion about the discovery of the shipwreck of the SS Montevideo Maru – lost for 80 years and found just three weeks prior to ASMEX. His presentation was so informative and so moving, it rounded out the Conference beautifully."
Captain Michael Gooding, an industry veteran of 30 years, was pleased with the response to his presentation at ASMEX and said the Conference was an excellent opportunity to reconnect after a few years of disruption during the pandemic.
"It was awesome to catch up with friends and industry after a few years where we've all had to diversify. That was brilliant! It was my privilege to share the Montevideo Maru story which for me was such a deeply personal experience.
"The VIP dinner continued the opportunity to discuss what people have been up to over these couple of years and it was great to share how our lives have changed. I caught up with Richard Morris who I have known for a long time, but it was interesting to hear what he is involved in now. We are both in our own ways giving back to our industry and our communities, which was very inspiring."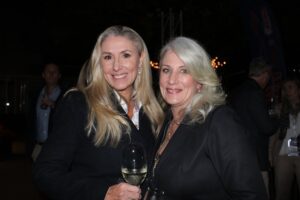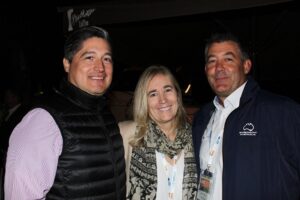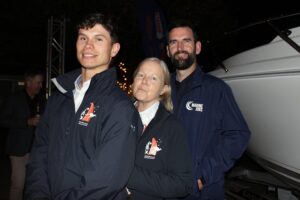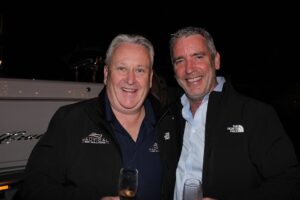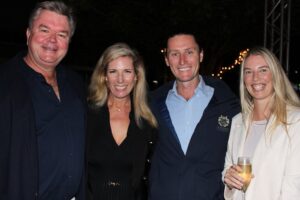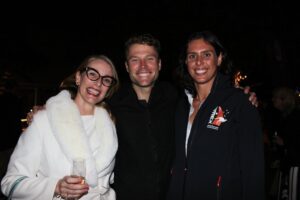 Over mouth-watering share platters of Italian delicacies and belly-warming main dishes, while the wine and conversations flowed, guests discussed the theme of ASMEX, "Preparing for Change" and all that entailed, from embracing technology to bracing for the highs and lows of economic flux.
Peter Munckton, Chief Economist at Bank of Queensland gave a rousing review of Australia's economy, the latest federal budget and the effects of current global economic trends.
"He's entertaining and delivers a frequently dry subject in a way that is relevant to our industry," said David Good. "He's always been spot-on with his observations."
A regular guest at Rivergate/AIMEX events, Sarah Egan, Director of Boat Style, said the annual VIP Dinner is always beneficial.
"To network in that informal atmosphere and speak with experts who are comfortable to talk about their craft in that environment, to get a better understanding of what they do and who they are as people humanises the amazing brands within our industry.
"It's so valuable to hear from people you have such a high regard for share their insight, their stories, and really make a deeper connection."
For more information visit rivergate.com.au