From 20 March 2023 to 22 May 2023, the Director of National Parks sought public comment on a proposal to expand Macquarie Island Marine Park.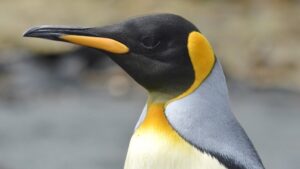 The consultation attracted over 14,700 submissions from a diverse range of interested stakeholders. The Minister for the Environment and Water has considered a report prepared by the Director of National Parks on the comments received, and has agreed to the recommended final design of an expanded park.
The Macquarie Island Marine Park currently covers 162,000 square kilometres, with depths from 86 metres to 6,341 metres. The final recommended design will see the marine park nearly triple in size, with the area under high protection larger than Germany.
Among the species calling Macquarie Island and the surrounding marine park waters home are endemic royal penguins, rockhopper penguins, subantarctic fur seals, southern elephant seals, black-browed albatrosses and grey petrels.
Besides numerous seamounts and canyons, Australia's maritime area around the island contains one of the world's most significant oceanic ridges – the only place on the planet where rocks from the earth's mantle surface above the sea level.
The Governor-General will consider in Executive Council, the proclamation to expand the Macquarie Island Marine Park in June. The amended park is proposed to come into effect from 1 July 2023.
Links to the Director of National Parks report and submissions received, can be accessed from the Macquarie Island Marine Park webpage.
The Macquarie Island Marine Park is one of 14 marine parks managed by Parks Australia under the South-east Marine Parks Network Management Plan 2013-2023. From 1 July, the Network will be managed under transitional management arrangements until a new management plan is prepared.
For more information visit parksaustralia.gov.au