The South Pacific's superyacht regatta will move from the Bay of Islands to Auckland next year, running from 23-26 February.
New Zealand's loved Millennium Cup regatta will move to Auckland next year, it has been announced.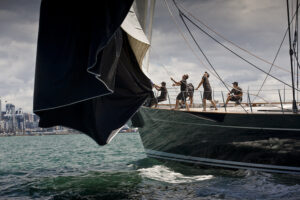 "As our sister regatta the Superyacht Cup Palma gets underway this week, we're very pleased to share the NZ Millennium Cup will add its name to the superyacht regattas raced in the heart of major cities," says organiser Stacey Cook.
"When the New Zealand Millennium Cup is raced from 23 – 26th February 2024, it will be with Auckland, the City of Sails, as its backdrop."
The regatta is known for fun, exciting racing with a Kiwi flavour all of its own. Moving the regatta to Auckland means it will be adjacent to the country's largest superyacht marinas and comes as part of a summer of events supported by Tātaki Auckland Unlimited.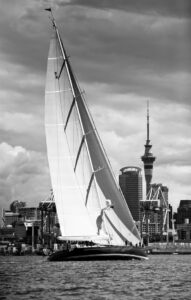 In recent years the regatta has been raced in the picturesque cruising ground of the Bay of Islands in the country's north, with the move to Auckland ensuring superyacht owners can fly directly to Auckland and begin racing in this world-renowned sailing destination.
New Zealand's largest city, Auckland sits on an isthmus between two large harbours with the natural playground long revered by sailors. With thriving hospitality and entertainment precincts fringing the water, it's a location which lends itself to world-class regattas and enjoyable events both on and off the ocean.
Entry to the regatta will open soon, with entry forms available online from millenniumcup.com once entry is released.