It doesn't look like much, does it? Nor is it even worth anything. But this represents a prime example of how the Japanese really lifted their game in the outboard industry in the late '70s and early '80s. It is a 1983 Suzuki DT16 (2-stroke, of course) that is noteworthy for two things. Firstly, it is the last of the old G/J/VZ-series DT16s (this is a "QD", marking the beginning of the silver/blue colour scheme) and also a runout model which briefly ran in parallel with its successor, the DT15 (which had a conventional overhead recoil starter, rather than the low, front-mounted bendix on this motor), introduced midway through that same year. The second remarkable thing (for anyone who knows anything about Suzukis of that era) is that the paintwork – always an issue corrosion-wise on the early silver motors – is pretty much flawless, which indicates freshwater use in this case.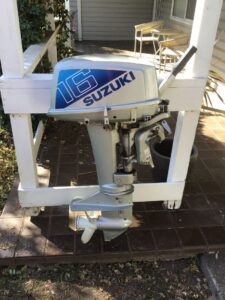 In its day, this was the largest-cubed outboard in its class at 284 cc, and it used a reliable, single-coil ignition system of the "wasted-spark" type. These engines were reliable, strong and unburstable but never achieved the popularity they merited. I and my son will get this motor fired up as soon as possible and mount it on the type of aluminium boat to which it would have been fitted in period.
Danny Casey is highly experienced, undoubtedly idiosyncratic, and immensely knowledgeable about things mechanical, new or old.  His knowledge and passion are as a result of spending his whole life in or around anything power-driven – especially marine engines.  His passion for boating is second to none, with his life a montage of fabulous memories from decades spent in or around water and boats, both here and in Europe.  Danny has spent myriad years in the recreational marine industry in a varied career in which he has bamboozled colleagues and competitors alike with his well-honed insight.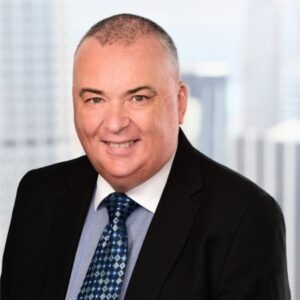 His mellifluous Irish accent, however, has at times been known to become somewhat less intelligible in occasional attempts at deliberate vagueness or when trying to prevent others from proffering a counter-argument or even getting a word in.  Frank and to-the-point, but with a heart of gold, it can be hard to convince Danny to put pen to paper to share his knowledge, but Marine Business News is grateful that he took the time to share this. Marine Business News is grateful for his contributions.  Connect with Danny through LinkedIn.
To keep up to date with all marine industry news visit www.marinebusinessnews.com.au