DECKEE, the popular Australian boating companion app endorsed by government agencies, today announced the launch of a groundbreaking new initiative designed to improve public safety and help boaters avoid fines on the waterways.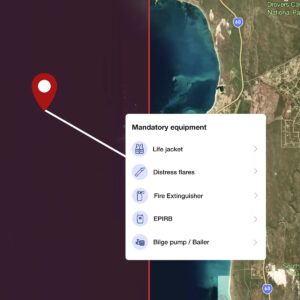 The free "Prepare" tool in the DECKEE mobile app makes it easy for boaters to know exactly what mandatory safety equipment they need according to official government regulations, personalised to their watercraft and the waterbody they intend to visit or explore.
Boating safety equipment requirements are complex and vary significantly based on the type of watercraft the boater is operating, the state they are in, and the specific location they plan to navigate.
It is confusing for boaters to understand what rules and regulations apply to their circumstances, and hefty fines can be issued if they are caught missing mandatory safety items on board.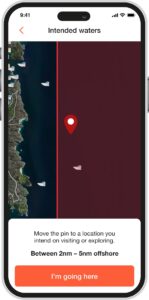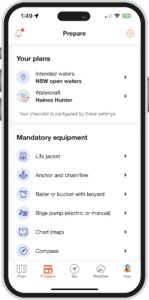 The DECKEE Prepare tool allows boaters to select a location on the water, then see the complete list of mandatory safety gear required for their watercraft. Items range from life jackets and distress flares to fire extinguishers and emergency beacons, ensuring boaters are adequately prepared for their journey.
DECKEE's Chief Operations Officer, Micheal Pulo, hailed the release of the new Prepare tool, stating, "This initiative is a game-changer in maritime safety. DECKEE is passionate about making crucial safety information readily available and easy to understand for everyone. Our collaborative relationships with maritime authorities and industry organisations has enabled us to bring this essential tool to the boating community."
Neil Patchett from the Boating Industry Association Ltd of Australia, welcomed the new capabilities, adding, "With 1 in 5 Australians going boating every year, the need for easy access and education on safety measures is paramount. This latest update from DECKEE not only ensures boaters are educated and equipped with the necessary safety gear, but brings peace of mind to family and friends, knowing they are properly prepared if things don't go to plan on the water. It backs up the fact that a great day on the water is a safe day."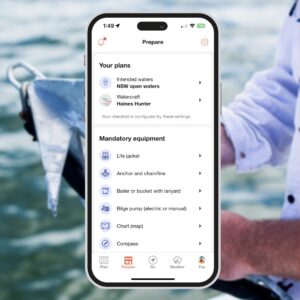 The new Prepare tool is the latest in a suite of innovative water safety initiatives developed by the mission-driven technology company. The free app already offers live location sharing, a weather risk forecast, activity heatmaps, real-time alerts, navigational aids, smart reminders and comprehensive maps of the waterways.
Through continual research and development and a commitment to safety, DECKEE continues to reinforce its position as the indispensable companion app for all Australian boaters.
The DECKEE app is available for free on the Apple App Store and Google Play Store.
For more information visit deckee.com
To keep up to date with all marine industry news visit www.marinebusinessnews.com.au