As Season 4 of SailGP opens with the Rolex United States Sail Grand Prix in Chicago on 16 June, Zhik are delighted to announce its appointment as the Official Technical Partner to the US SailGP Team and US SailGP Team Foiling First.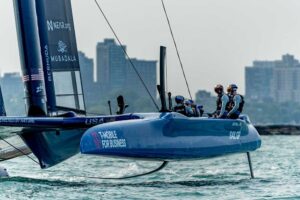 With four SailGP events scheduled in the USA, it is an important market for Zhik, and one where it has recently experienced strong growth. The association will play a strategic part in building the brand's US marketing and dealer support. The company also believes the SailGP series is important for the growth of the sport to reach new audiences.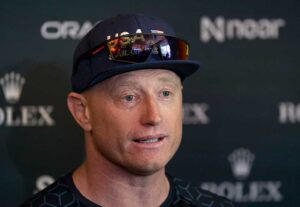 "We are excited to be working with Jimmy, a two times America's Cup winner and World Sailor of the Year, and his team to help us grow our US brand awareness as well as inspire and engage more young people with sailing," comments Mat Belcher, Zhik CEO and triple Olympic medalist. "This is a significant partnership for Zhik, where both performance and sustainability are key to Zhik's and US SailGP's core values. We want to back the Team with our in-house design team and R&D focused technical products. Overall, this is a great fit for Zhik and helps us in our drive to innovate more eco-friendly products for the benefit of the wider sailing community."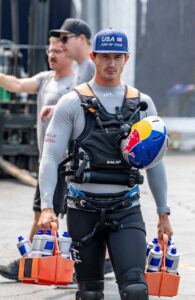 As one of the youngest sailing brands, that has built many strong, long-term partnerships with youth sailors, it was a natural fit to further extend Zhik's support to the next generation of US sailors. The Foiling First program is part of the SailGP #RaceForTheFuture sustainability initiative. The scheme enables young people from all backgrounds to try foiling for the first time and creates a pathway for the next generation of foiling athletes to build skills and expertise.
Jimmy Spithill, US SailGP CEO and Driver, who was a Zhik ambassador in his earlier career, comments, "It's fantastic to be working with Zhik again, they are absolutely the best brand to help us do our job. Their intensive R&D drive towards more sustainable fabrics and manufacturing and new more sustainable lines fits with our US SailGP Team ethos.  And from the outset Zhik have always supported youth sailors making their way in the sport.
Importantly, their involvement will help us get more young sailors onto the Foiling First program and wearing the best kit from the outset!"
Johnny Rodgers, Zhik Global Sponsorship Manager adds, "We are delighted to announce this partnership with US SailGP, supporting one of the highest profile sailing teams in the world and the inspirational Foiling First program with Zhik gear," comments. "For us, SailGP is one of the biggest sailing platforms, attracting the world's best sailors and the US Sail GP team adds to our current stable including NZL SailGP and CAN SailGP teams"
#MadeForWater
For more information visit www.zhik.com