ATL Composites has recently received renewal of its DNV- CP-0421 #AMPM000003M certification from highly-respected, international certification body DNV,  following a comprehensive audit of the company's facilities, systems and processes.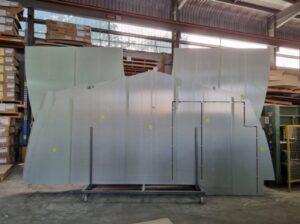 ATL's production facilities were approved for the Manufacture of Fibre Reinforced Plastics which incorporates the production of composite panels including CNC machining, joining and bonding, and the finishing process of core materials including cutting, sealing, kitting, machining, band sawing, sanding, scrimming, slitting, bonding, perforation and grooving.
DNV is the world's leading classification society and delivers world-renowned testing, certification and technical advisory services to the maritime industry.
DNV audits assess the performance of organisations, products, facilities and supply chains to national and international standards and take into account safety, reliability and environmental impact criteria.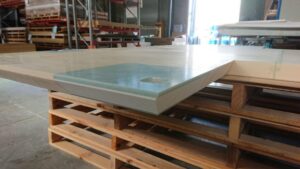 "We are proud of our reputation and the quality of our products and manufacturing techniques.     We have been dedicated to continual improvement for over 40 years, and every member of our professional team shares the responsibility for quality management to ensure customer satisfaction."
In addition, ATL Composites are ISO 9001:2015 certified and received their Certificate of Registration #2600251777Q on 4 April 2018.
ISO 9001 Certification shows that a company is certified to the Internationally recognised Quality Management System (QMS) standard.
For more information visit atlcomposites.com.au
To keep up to date with all marine industry news visit www.marinebusinessnews.com.au