Webinar: Cyber Security Insurance for Marinas – Thursday 20 July, 2pm
The MIA is bringing you a one-hour webinar from Emergence Insurance, an Australian Cyber Insurance Underwriter, on Thursday 20 July at 2pm AEST.
With the increased use of technology within the marina businesses, cyber attacks are an ever-present concern.
Connor McKay of Emergence Insurance will present topics including:
– Financial implications of cyber security risk
– Cyber attack recovery
– Ways to mitigate the level of impact and more.
Register here for the webinar and join in the discussion and Q&A.
Click here to register and join in on the discussion and Q&A!
Webinar is free for MIA members, the fee for non-members is A$50 (ex GST).
IMM Course (Auckland & Gold Coast) – Last chance to register!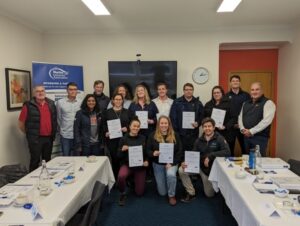 Intermediate Marina Management Course
Throughout this course you will develop marina management capabilities and insights while exploring industry excellence with highly regarded subject matter specialists.
Auckland: 23-27 July
Only a few spots left for the IMM Auckland, some of Auckland's finest facilities will be visited and local subject matter specialists will deliver the latest industry knowledge and concepts.
This non-residential course is being held at the Rydges Auckland.
Gold Coast: 13-17 August
This IMM is a residential course being held at the Vibe Gold Coast.
If you would like to register for either course, or for more information email Angela via .
Straddle Carrier Operations & Maintenance Course – Brisbane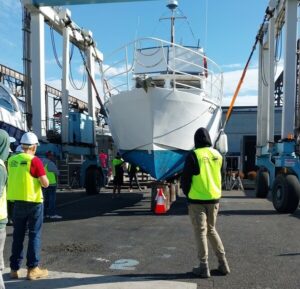 The next Straddle Carrier Operations and Maintenance course will be held in Brisbane 12-13 of August at Royal Queensland Yacht Squadron.
This two day course includes:
Straddle Carrier Operation Health and Safety
Maintenance, Service & Pre-Start Checks
Slings & Vessel Stands
Machinery Operation and Communication
Basic Vessel Structure, Catching & Lifting Techniques
Blocking and Stabilising Vessels
Lifting & Returning Vessels to the Water
Click here to register!
For more information visit www.marinas.net.au
To keep up to date with all marine industry news visit www.marinebusinessnews.com.au