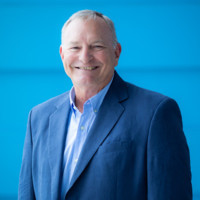 John Tanzer has been appointed as chair of Queensland's independent Future Fisheries Taskforce and brings a wealth of experience and knowledge to the role.
Mr Tanzer was Chairman and Chief Executive of Queensland Fisheries Management Authority before becoming Executive Director of the Great Barrier Reef Marine Park Authority.
Fisheries reform is part of a suite of measures being implemented by the Australian and Queensland Governments to better protect the global icon that is the Great Barrier Reef.
The independent taskforce is being established to provide expert advice to government on ensuring Queenslanders will continue to enjoy good quality seafood as we transition to more sustainable fishing methods.
It will also develop industry assistance packages for those impacted by the phasing out of gillnet fishing in the Great Barrier Reef and the Great Sandy Marine Park rezoning.
Industry will be consulted before the packages are released, with assistance to be delivered through the Queensland Rural and Industry Development Authority (QRIDA).
"John Tanzer brings experience to this role and I welcome his appointment.
"As a previous Chair of the Queensland Fisheries Management Authority, John has the skills needed along with the other members of the Taskforce to bring a strong set of recommendations to government." Said Minister for Agricultural Industry Development and Fisheries and Minister for Rural Communities Mark Furner.
"The phasing out of gillnet fishing in the Great Barrier Reef and the rezoning of Great Sandy Marine Park are important reforms which will ensure these areas are protected so they can be enjoyed by future generations.
"The government acknowledges that there will be some impact on the commercial fishing operators who work these waters and that's why we have established an independent taskforce to advise on how best to support them." Said Minister for the Environment and the Great Barrier Leanne Linard.
To keep up to date with all marine industry news visit www.marinebusinessnews.com.au