The following are some interesting snippets from this weeks BIAV eNews.
BIAV Roadshow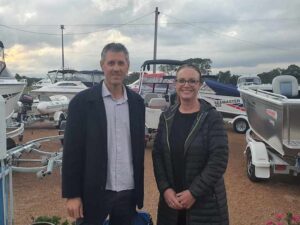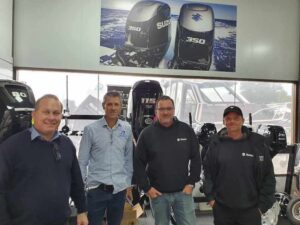 This week BIAV embarked on the first of a series of roadshows that aim to cover a large proportion of Victoria's boating and marine industry. Led by BIAV CEO Steve Walker and Manager Education and Industry Skills, Dan Brown, the meetings covered important topics such as resource and skills shortfalls, BIAV advocacy efforts across the state, boat show future planning, and an array of other industry challenges.
Kicking off in Warragul and working through East Gippsland, to Metung and all the way to Mallacoota, the visits have so far provided a great understanding of some of the challenges and opportunities faced by the industry.
Discussions surrounding the skills shortage in Victoria's marine industry were prevalent. Boat builders consistently highlighted the backlog of boat orders and the shortage of skilled staff as significant challenges. Industry professionals expressed their concerns regarding the outdated nature of some of the current apprenticeships in Marine Mechanics and Marine Craft Construction, emphasising the need for a more modernised and industry-aligned approach to training and education.
This first roadshow proved to be a very valuable exercise experience, providing insights into the challenges faced, and BIAV thank all the enthusiastic participants. The BIAV look forward to seeing many of our industry members in the coming weeks, sharing the various industry initiatives that are underway, and gaining their valuable input.
A reminder 2023 Apprentice of The Year & Apprentice Employer of The Year Nominations are Open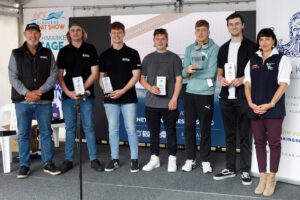 Nominations are now open for the highly anticipated 2023 Apprentice of the Year and Apprentice Employer of the Year Awards to be presented at this year's Melbourne Boat Show. These prestigious awards aim to recognise and celebrate the outstanding contributions of individuals and organisations in the marine and boating industry.
Your participation in the nomination process is crucial to ensure that deserving candidates receive the recognition they deserve. By nominating an apprentice, or apprentice employer, you not only contribute to the success of these talented individuals and companies but also play a significant role in promoting excellence and innovation within our industry.
Click here to nominate!
Calling Tackle, Vehicle and Apparel Exhibitors
In an outstanding demonstration of our Industry's strength, the BIAV has announced last year's exhibitor space has been exceeded both on land and on the marinas.
The BIAV would like to invite Fishing, Tackle, Tow Vehicle and Apparel to join the current Exhibitors.
The site plan is now extending south, down Harbour Esplanade toward Latrobe St. These sites have excellent street frontage and draw crowds visiting the show by public transport.
Great sites are still available, so complete your application ASAP, and be part of the 2023 Melbourne Boat Show.
Boats, boating and the boating lifestyle will be celebrated along more than a kilometre of displays, entertainment, infotainment, catering and networking, right in Melbourne's CBD. Like to find out more or have an enquiry, please contact .
Careers Expo at MCEC this Friday to Sunday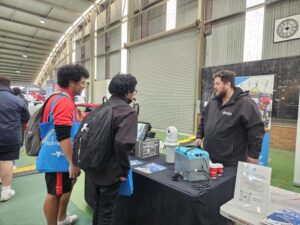 BIAV and our industry will be represented at the MCEC Careers Expo this coming Friday 14 to Sunday 16 July. Thousands of career starters, career changers, and career advisors will attend and BIAV hope to position careers in our industry positively to them. It's a huge priority right now as the industry tackles skills shortages and resourcing issues, so BIAV will be on the front foot, making sure more people become aware of the amazing opportunities and how great it is to work in, on and around boats and waterways. If you are attending please swing by and see the BIAV team.
For more information visit www.biavic.com.au
To keep up to date with all marine industry news visit www.marinebusinessnews.com.au